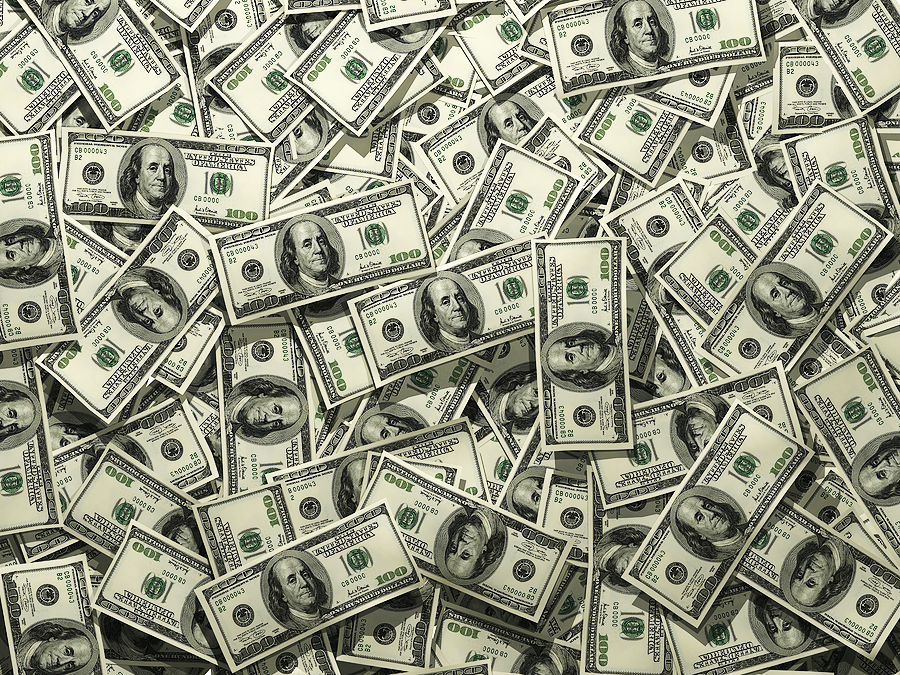 Community colleges enroll about 40 percent of all undergraduate students in the nation. Only 17 percent of those students use federal loans, but with college costs rising faster than available grant aid or family incomes, more students need to borrow to help fill the gap, according to a report by acct.org.
Many students who take on debt have trouble making their loan payments.
Student Financial Aid Director Sonya Gore said she's still waiting for the official Department of Education FY '14 report on student loan default rates, but is anticipating it to be around 21 percent for OCCC students — a decline from FY'13's 26.2 percent default rate.
Gore said her calculations are based on the 520 OCCC students who have defaulted on their loans in FY '14. She said 2,455 OCCC students entered into a repayment process during that time. Students who are in danger of default are given a chance to enter into a repayment process before the loan actually goes into default, she said.
Gore said those numbers are based on a Department of Education report dated Oct. 1, 2011, through Sept. 30, 2013.
"That's the number of students who actually went into repayment at that time," she said. "Right now, we're waiting to get our official three-year … default rate (report).
"(The Department of Education) released the unofficial … default (report) and it's right at 21 percent, which is pretty good for what our history has been."
Gore said the defaulted loan amounts average $2,424, ranging from $60 to $9,500.
"Most of those students (who defaulted) did not graduate," she said. " … It's typical across the nation … that these students attended a semester, and dropped out and never stayed in touch with it," she said.
Gore said the best thing students can do to prevent defaulting on their loans is to keep in touch with their loan service providers.
"Over the history of student loans, the service providers have changed and many times that's what confuses students," she said.
It's a problem for students who don't know their service provider, Gore said.
"Someone [could have] bought a big group of student loans and their service provider has changed yet again," she said. "It's not uncommon for students that have loans that started 10 years ago to have three different service providers over that period of time, so they lose contact with them … ."
However, Gore said, there's still hope for students who haven't kept in contact with their service provider.
"The National Student Loan Data System (or nslds.ed.gov) is where we send all students to. That has their entire history of any student loans that they've received," she said.
Gore said the history also includes grants students have received. In addition, she said, the site monitors a student's lifetime eligibility limits and other loan information.
She said the history doesn't include alternative or private loans.
Gore said staying in college until graduation is key to preventing student loan default.
"Typically, they're first-year students," she said. "They're very young and they have no knowledge about what they need to do."
The Financial Aid Office will direct students to nslds.ed.gov when they need advising, she said.
"We'll pull up their information, print it out and hand it to them.
"It shows their loan debt, who they received loans from, gives them their enrollment status history and any grants they have received that are federal grants."
Gore said the Financial Aid Office makes it a point to tell students what to expect when taking out student loans, such as encouraging students to borrow only what they need.
"For a student to receive a student loan, or request a student loan from us at OCCC, they are required to go to nslds.ed.gov to review their loan history there," she said.
"[They're] required to look at what their loan debt is and then required to go to another site that does a calculation of what their payment would be."
The data system also monitors enrollment status, which is extremely important when it comes to student loans, Gore said.
"Students that are enrolled in at least six hours of coursework (can have) their loans automatically deferred for in-school deferments," she said.
"A lot of times that can be a place where students wind up in default — when they decide they're going to take a semester off.
"If they take a semester off in the fall, [following] a summer off, they're going to exceed the six-month grace period, enter repayment and not even be aware about it" she said.
Usually, Gore said, students have to be 90 days delinquent before they even look at being placed in default.
She said the main thing students can do is monitor the nslds.ed.gov site, make sure they know who their service providers are and stay in contact with them.
Often times, those loans are not being serviced by the original provider, Gore said.
"If students have multiple loans out there from different schools or from a long period of time … [they may] have two groups of people or even sometimes four groups of people to stay in touch with," she said.
There are other alternatives to help students get through school without loans, Gore said.
"We always tell students to get the free money first. Unfortunately, we have a great number of students that fall in that gap who don't qualify for any federal grants," she said.
"We always encourage students to look at all the scholarships that are available in the communities that they live in and apply for those.
"Every department offers some type of tuition waiver. That's basically free money."
Along with encouraging students to apply for OCCC's work-study program, Gore advises students to do their best to stay away from loan debt.
"(Students should) just borrow what they need and monitor what they're borrowing, because it's pretty easy to just see that there's $4,000 available to you, but you only need $1,000."
For more information, visit the Financial Aid office in the Main Building, or call 405-682-7525.