Two stolen cars and a possible stalking was reported to campus police in the past few weeks.
Reports from Oklahoma City Police show two vehicles were stolen from OCCC parking lots in the first week of June.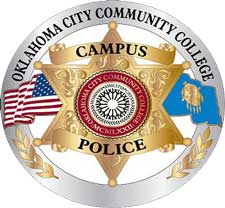 A campus-wide email notification was sent out on June 4 from OCCC's Public Relations about the thefts. Although descriptions of the suspects differ in each report, it's believed the thefts are related.
"Video surveillance captured the thefts of the vehicles and indication is the same suspect is related to both incidents."
A 1988 Toyota truck, belonging to OCCC's Community Outreach Coordinator Paul Burkhardt, was stolen around 10:40 a.m. Monday, June 1, from the Family and Community Education Center, located just south of the Main Campus.
Burkhardt told police he noticed his vehicle missing at 6:45 p.m. and went to campus police.
Security footage revealed an Hispanic man, 5 feet 10-inches tall and roughly 200 pounds, taking the truck, according to the report made by Oklahoma City Police Officer Mark Mueggenborg. The suspect was wearing jeans and a black shirt at the time.
Burkhardt's 1988 Toyota pickup is sky blue with a camper shell. Part of the front bumper is missing from the truck.
On Thursday, June 4, a student's Honda CRV was taken from Parking Lot A by a white male about 6 feet tall and 260 pounds, at about 9 a.m. At the time, the suspect was wearing a black shirt, camo shorts and black shoes with red soles.
In the report, the victim said she was unsure if she had left her car unlocked. Footage showed the suspect opening the car door, entering, and driving away a few minutes later.
A picture of the suspect at the FACE Center on June 1 is viewable on the Oklahoma City Police Facebook page at https://www.facebook.com/okcpd/photos.
OCCC police reports were requested but have not yet been released.
OCCC's Public Relations office urges everyone on campus to remain watchful.
"Students and employees are asked to note any suspicious activity in the parking areas of OCCC campus locations. Contact the Campus Police (405-682-7872) immediately if you have any suspicions of inappropriate behavior on campus."
In a report taken May 12 and received by the Pioneer on June 4 after an open records request was made, campus police investigated reports of stalking and possible sexual battery.
However, the Oklahoma County District Attorney's office declined to file charges for lack of "prosecutorial merit."
Police documents show a female college worker whose name was redacted from the report, went to campus police Tuesday, May 12, regarding a "casual friendship" with a male student that had escalated into a possible stalking.
"The relationship occurred during and after working hours but was limited to exchanging text messages and talking on campus," according to the report from OCCC Officer Bruce Funderburk.
After the woman received a Snapchat photo the first week of May of what appeared to be her street and neighborhood, she said, she became uncomfortable with the relationship.
The Snapchat note from the student warned of flooding in the woman's area. The woman said she had never told the student where she lived.
Police were told the student had gone to the woman's office sometime in early May and given her a hug — physical contact "that was not encouraged or welcomed."
Days later, the woman reportedly found flowers on her porch. She didn't know who had left the flowers but was concerned they may have been left by the student.
The student was interviewed by police and OCCC's Title IX Coordinator. He said the photo in question was not of the woman's street.
He told interviewers he did not know where the woman lived and said he'd never sent anything to her residence.
The student said he did hug the woman but told police he was unaware he had made her uncomfortable.
Additional information is available in a supplemental report that was requested but not provided.
Some information was redacted from the reports under the direction of Marketing and Public Relations Director Cordell Jordan who said names are redacted "according to OCCCPD Standard Operating Procedures involving information released and information withheld."
To obtain a copy of the procedure, email cjordan@occc.edu.
To contact campus police, call 405-682-1611, ext. 7747.
For an emergency, use one of the call boxes located inside and outside on campus or call 405-682-7872.