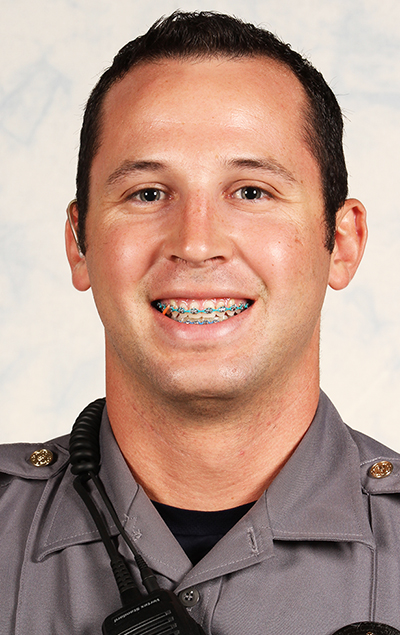 Campus Police Officer David Madden rerouted his academic career from nursing to the police academy after a part-time job on campus captured his fancy.
"It was actually an accident," said Madden, referring to his becoming a police officer.
It turns out that while going to college with the intention of majoring in nursing, he was won over when a work-study position as a security guard opened.
Although the nursing program is what brought Madden to OCCC, in order to fund his stay Madden took a job as a campus security guard. This was before the campus acquired a police force.
After falling in love with his security position, Madden switched to OSU-OKC for its C.O.P. program, Collegiate Officer Program. Madden said the actual acronym of "COP" stands for "Constable On Patrol," which derives from England's police system.
Born in 1989, Madden grew up in what he calls the little country town of Noble. After graduating from Noble High School, Madden made the move to Oklahoma City for college five years ago.
Before there was ever a notion of being a police officer or a nurse, Madden dabbled in several other fields when he was fresh out of high school.
On his 17th birthday Madden signed all the paperwork for joining the Army. After being in the Army for three years, he worked in construction and as an auto mechanic.
Now Madden patrols all four locations of the OCCC campus.
He is one of the first responders to medical emergencies, and often deals with petty theft and traffic violations.
When off duty Madden loves to spend time with his 4-year-old Great Dane named Molly.
He also can hold his own when it comes to playing his Ibanez acoustic guitar, and he continues his love of dabbling in mechanics. He still enjoys his environment on campus and how community-oriented it is.
"I could sit in any office and converse with any person here," Madden said, a reflection of his social nature.
Madden said he looks forward to the future, for he anticipates moving on and maybe joining the Oklahoma City Police force. He even hopes that one day he might be able to call himself Chief Madden.