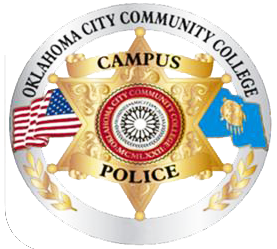 Arts Festival Oklahoma generated its share of police reports on Labor Day weekend.
On Aug. 30, a black nylon bag was found inside a portable restroom at the festival.
Officer Daniel Piazza said the bag contained "a glass smoking pipe containing a burnt crystal like substance, plastic straw containing a crystal like substance, razor blade, metal push rod, and a small plastic flower."
Video surveillance revealed no suspect. The pipe and straw were sent to be destroyed by the Oklahoma State Bureau of Investigations.
The following day, Officer David Madden responded to a disturbance call at the Keels Boulevard Arts Festival Oklahoma gate.
At approximately 6:59 p.m. Aug. 31, Captain Nate Tarver, a uniformed, off-duty Oklahoma City Police officer, had a verbal altercation with a 36-year-old male OCCC student.
According to the report, Tarver said the suspect was being verbally abusive to a parking attendant because he didn't want to pay for parking.
Tarver tried to stop the man as he was walking toward festival grounds and the man became aggressive. After a checking for warrants, the student was asked to leave the property. No further action was taken.
A hostile AFO vendor created a scene on Sept. 2.
Officer Zachary Andrews said he was on foot patrol at AFO when he encountered the man, 64. The vendor said he was upset he would be losing the right to sell turkey legs at AFO 2015.
While being questioned, the man became further enraged and began cursing, according to the report.
The vendor then walked to within five feet of Andrews several times, attempting to engage the officer, prompting Andrews to call Sgt. David Shriver for backup.
While walking with the vendor, Shriver said, the man threw a plaque — given to him by the AFO Committee for being the best vendor — into the trash.
Officer Jimmie Watts then arrived on scene and asked the man for identification. He was then handcuffed and patted down.
After checking for warrants and talking with the man for 45 minutes, the report shows he had an attitude change and apologized for his behavior.
At approximately 7:30 p.m. Sept. 4, officers were called to the library where Roberto Hernandez, 46, was reportedly watching pornographic material.
Part-time employee Marcus Krueger, 23, and student Gustavo Octano, 29, reported that Hernandez had left the library and was in Parking Lot B.
Officer Patrick Martino saw Hernandez standing near a car attempting to unlock it with a coat hanger. Hernandez ran from the scene. Martino, with help from Officer Ron Ventresca, pinned the man to the ground.
Hernandez received minor injury to the face and knee. EMSA was called to evaluate the suspect and bandage his wounds.
According to the report, Hernandez admitted he had been drinking.
He was transported to the Oklahoma County Detention Center and issued a Notice to Leave OCCC.
Some information was redacted from the reports under the direction of Marketing and Public Relations Director Cordell Jordan who said names are redacted "according to OCCCPD Standard Operating Procedures involving information released and information withheld." To obtain a copy of the procedure, email cjordan@occc.edu.
To contact campus police, call 405-682-1611, ext. 7747. For an emergency, use one of the call boxes located inside and outside on campus or call 405-682-7872.