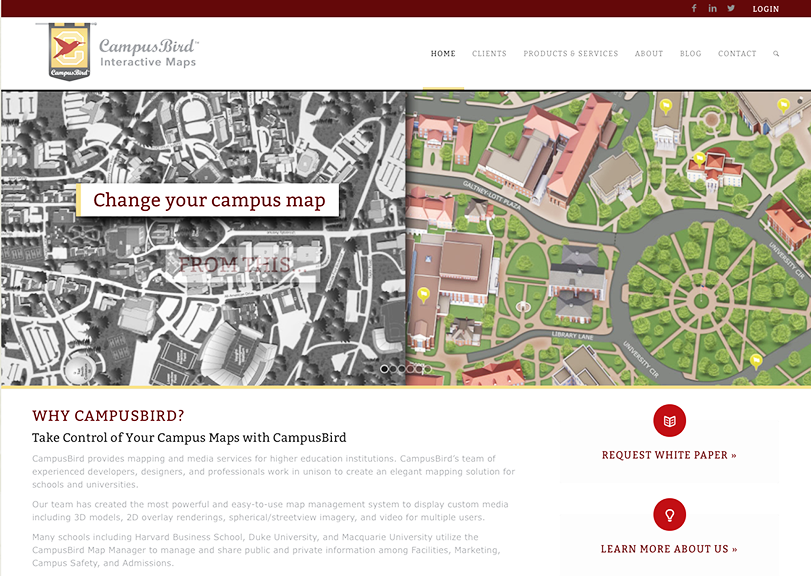 Having trouble finding your way around campus —even after downloading campus maps from the OCCC website? Web Development Supervisor John Richardson said that is about to change.
"We've recognized that the maps on our website leave a lot to be desired. They're very rudimentary renderings of the various buildings on campus. It just isn't the type of experience the people need with a relatively large campus like ours."
Richardson said his team has spent a good amount of time looking at different products to use for mapping the campus. "We have been trying to earmark funds for a couple of years now and find the product that really does the type of job that we think our guests on our campus deserve," he said.
"We came up with this one from a company called Concept 3D. The name of the product is called CampusBird."
Richardson said he looked at the product and was "blown away" by how well it represents OCCC's campus in an understandable coherent way.
"It's just an overall good experience," he said. "We can incorporate all sorts of stuff to the mapping of buildings — how we'll be able to set it up where [you] can pop off a building and see the floor plans."
Richardson said aside from helping students find their way around, another aspect that was taken into consideration when rethinking the online mapping is the number of people who would be visiting the campus for the Performing Arts Series concerts.
" … We are going to have a lot of people who aren't familiar with our campus coming to those performances."
He said CampusBird will be able to clearly communicate to students and visitors where specific areas are located on campus. Richardson said he doesn't want people coming to campus for the first time and getting lost.
CampusBird will not be featured on an app, but on OCCC's website, which will be compatible on smartphones and tablets, he said. "This software has to work properly on any kind of device and it does," he said.
Richardson said the product will accurately represent the campus with representations of buildings and even specific trees.
"People can zoom in on stuff and move it around. If you want to look on the interiors of buildings, you can check that," he said.
Richardson said users can see where a certain classroom is in a certain building as well as dining facilities, restrooms and safer areas on campus.
"We can set up all sorts of categories that will then help people know where things are, like where the athletic facilities are," he said.
Richardson said students can expect the new mapping system on the website by next spring semester.
"We'd like to have parts of it functional in December, because classes start in January … ," he said.
For more information on Concept 3D's CampusBird, visit www.concept3d.com/clients for examples of other campuses.