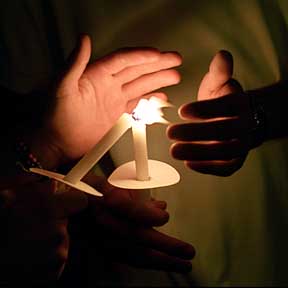 Members of the OCCC Advocates of Peace will be joined by local members of MoveOn.org in a vigil to reject violence today at 5:15 p.m. in Will Rogers Park, said Jorje Krzyzaniak, science major, who led efforts to organize the event.
Krzyzaniak said the vigil was initially planned as a move of solidarity with a Chicago-based vigil to show support for victims of the suicide bombings in Egypt earlier this year.
"But as we were coordinating and putting the event together, the shootings in Tuscon (Arizona) happened," he said.
"In the wake of that, we decided that the vigil needed to be about rejecting violence everywhere."
Will Rogers Park is located at 3400 N.W. 36 St.
For more information, contact Krzyzaniak at fightingjorj@yahoo.com.