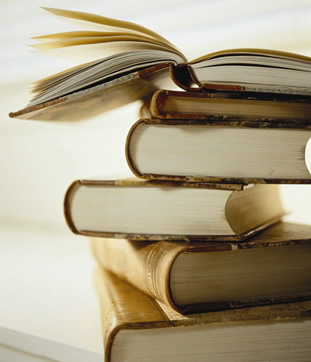 For the upcoming Spring semester, OCCC students have many ways to get textbooks at OCCC Bookstores, Textbook Brokers, or online.
OCCC Bookstore Director Brenda Reinke said the best way they can help students to get their books accurate is with their schedule. They strongly encourage students to bring their schedule with them whenever come to Bookstore.
She said OCCC Bookstore provides all methods for students to get books.
"I would just recommend [students] to check around. Sometimes, books are available to rent, sometimes they ain't […]," Reinke said. " Like most students do it right now, they shop around and compare prices. Even decide what you want to use – new, used or ebook – just whatever your references."      
OCCC students are also offered other way to get books at Textbook Brokers located just north of the college at 7445 S May Ave. Renting books is the main thing in their store, said Store Manager Brice Varbel.
"80 percent of our customers just rents textbooks because this is less expensive way."
He said Textbook Brokers stores are good places to rent textbooks because they offer the cheapest price and fastest service. Students do not have to try to figure out what they need, they already know what students need.
"We're usually more knowledgeable about what material you need, faster, and more convenient parking …," Varbel said. "We have all the lab manuals and all the codes."
Early Child Development major Brionca Peterson said she saves money by buying her books at two separate stores.
"Last semester, I bought half of my books I in the [campus] bookstore and I bought two of my books the bookstore across the street [Textbook Brokers]," Peterson said. "… simply because the Textbook Brokers they have cheaper prices, but like my math book I have to get specially from here because I have to buy the pass code."
She said she didn't know anything about the textbook rental service prior to making decision to buy books.
"At first, I didn't know that I could rend a book, then when I finally realise this it kind of too late because I already bought the books."    
Peterson said there are certain books that were not required in some of her classes.
"We rarely use books inside of certain classes, so me buying this book was kind of useless. Like the book was like $160 … but I don't even use it."     
She said she will rent books for the spring semester.
Undecided major Makenzie Kroeker said that she bought all her books at the OCCC Bookstore this semester, but most of them were rarely in her class.
"I need to use only 2 my books out of 7 that I bought. That was a waste of money," she said. "I might end up renting them [next semester] …
Kroeker said she will ask her professors before making decision.
One other option for students to get textbooks is online. There are numerous websites such as Chegg.com, Amazon.com, and Half.com. Do a Google search and do your research to get the best prices.