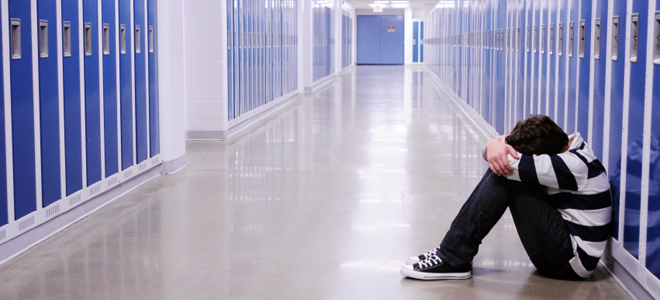 Students can expect expert advice on how to respond when confronted with bullying during a screening of the feature documentary "Bully," from 2 to 4 p.m. Tuesday, April 23, in Room CU3.
"Bully" is being presented as part of the Excellence in Cultural Education and Leadership (Excel), a program started last fall by Student Life Director Erin Logan, along with Student Life coordinator Brittany Carradine. The film will be the sixth event of the series.
"This program was developed to help raise awareness for people who struggle with bullying," Logan said. "You can hurt people and not even know it because of all of the slang terms people use today."
Bullying comes in many forms, said OCCC student Brenda Vaencia.
"Bullying can be anything: harassment, verbal abuse, and even non-verbal abuse," Vaencia said.
OCCC student Redman Brown agrees.
"People stereotype different nationalities and say racial slurs towards them," Brown said.
Logan said the film also will demonstrate conversations and environments where people can express who they are.
Following the screening will be a student discussion over the theme of the film.
Logan said one of the people portrayed in the film, Alex Libby, is a resident of Edmond. Logan said it is important this fact be known because students need to know bullying doesn't just happen in California or wherever stereotypes might be.
"Bullying happens right here," Logan said. "Students can be surrounded by a group of people and say something that offends another without even knowing it because words are so careless these days."
Logan said she hopes everyone will come with an open mind and a will to participate.
"Come join us for a wonderful film experience and great talk to help make OCCC have a better environment," she said.
For more information on Excel or other Student Life programs, contact Erin Logan at elogan@occc.edu or at 405-682-7596.