BSA to host car wash fundraisers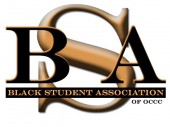 OCCC's Black Student Association is hosting a series of car washes and other fundraisers this summer.
The first of the four car washes will take place from 1 to 4:30 p.m. Saturday, June 16, at AutoZone at S.W. 29th and May.
The second car wash is scheduled from 1 to 4:30 p.m. Saturday, June 23, at AutoZone at 5733 S. Western.
The third car wash will be from 1 to 4:30 p.m. Friday, July 20, at AutoZone at N.E. 23rd and MLK.
And, the last car wash is to take place from 1 to 4:30 p.m. Saturday, July 21, at AutoZone at N.E. 23rd and MLK.
Christabel Aryeequaye, BSA public relations officer, said BSA officers will both wash and dry vehicle exteriors.
"We are also going to be selling $1 snacks, like soda, candy, chips and water," she said.
"King-sized items will be $2."
Aryeequaye said the car washes are efforts to raise funds for BSA officers to attend the Big XII Student Leadership Conference that will be held in Kansas this spring.
"It's pretty costly, so we decided to start fundraising early," she said.
"That way every officer will have the opportunity to go and to grow."
Aryeequaye said it costs around $300 per person to attend the conference.
"Coming out of pocket, as a college student, that's very difficult," she said.
"A lot of people have had to miss out on the opportunity, because they just don't have it."
Aryeequaye said although it wasn't ideal that only some the BSA officers were able to attend last year, it was still quite exciting.
"We got to do a lot of networking and got in contact with people who gave us some useful information and advice," she said.
"And, we took a lot from all of the different workshops.
"Almost, everything from A to Z."
"Then, we used what we learned and presented it to others at OCCC," Aryeequaye said.
"We had a good time. It's was a great experience," she said.
"I really enjoyed it, and I hope for all of us to be able to go this time."
Aryeequaye said all the car washes are by donation only and are open to the general public.
"We would appreciate people coming to support us and to generously donate," she said.
"But, really, anything helps."
According to www.k-state.edu, Kansas State University will be hosting the 36th annual Big XII Conference on Black Student Government in 2013.
The 35th annual conference was hosted by the University of Oklahoma in February 2012.
To contact Nadia J. Enchassi, email communitywriter@occc.edu.