Brown Bag lunches on personal finance literacy begin Sep. 12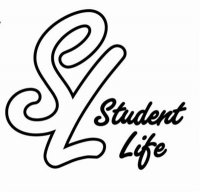 Student life will host a series of Brown Bag lunches focusing on personal finance literacy throughout the Fall 2012 semester, said Student Life Director Erin Logan.
"I see students coming through my office who need money for the bus or who tell me they haven't eaten breakfast yet that day, but they're playing on their iPhones or carrying a Coach bag," Logan said.
"There just seems to be a disconnect between wants and needs. So when the opportunity to apply for a grant to fund this came across my desk in the spring, I jumped on it."
The series begins Sept. 12. For more information, visit the Student Life office in the Main Building or go to www.occc.edu/studentlife.
Keep checking back here for more updates.
To contact Jeremy Cloud, email communitywriter@occc.edu.