Book buyback May 13 through 20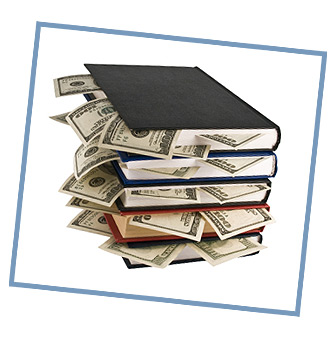 Now is the time for students to think about turning books into bucks.
OCCC's book buyback starts May 13 and runs through May 20 at the campus bookstore.
"We typically buy books back for 50 percent of the price you paid," said Brenda Reinke, bookstore director.
"We try to get everything we can if it's something we'll use again."
The bookstore has a list of textbooks that will be reused on campus and those are the ones they want to purchase.
Reinke said the books don't have to be in pristine condition.
"You can write in them, highlight in them, draw in them," she said.
But the bookstore won't buy books with water damage or if the pages are falling out.
Reinke said the most frequently purchased books are for general education courses: English Comp I and II, government, history and college algebra.
While many students prefer to sell to the bookstore, other students prefer to use popular online buybacks to get a little more cash.
Chegg and Amazon are two of the most popular online websites for reselling textbooks..
"I prefer to sell my books on chegg or to friends I know that will be taking the class the following semester," said OCCC student Breanna Dahlquist.
"I can usually get more money back from online buybacks and they accept books that the bookstore doesn't."
For students wanting to sell their books somewhere other than the bookstore or online, check out Textbook Brokers just across the street.