Black Student Association ready for Fall semester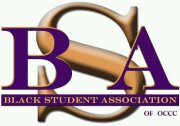 The Black Student Association hosted their first general meeting of the semester at 1 p.m. on Friday, Sept. 7, in room 3N0.
Speakers talked about how the group was "like a family" and what the group was going to be doing over the course of the semester, as well as the academic goals for the members.
Guest speaker President Paul Sechrist spoke with students about how having the support of a group helps students when they are going to college, and how he became president of OCCC because people believed in him.
"I'm here today because people helped me," Sechrist said. "I needed people to believe in me when I didn't believe in myself," he said.
To contact Robert Bolton, email onlinewriter@occc.edu.