Black Student Association fundraiser successful, president says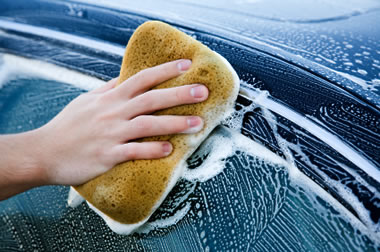 Two car washes held by the Black Student Association last month were "very successful," said Centerria Wright, club president.
Wright said the BSA hosted car washes from 10 a.m. to 2 p.m. July 23 and 30 at the AutoZone located at 2732 SW 29 St. in Oklahoma City.
Club members washed cars for free, she said, but donations were accepted.
About 35 customers attended the fundraiser, Wright said.
She declined to comment on how much money was raised but proceeds from the event will be used to help fund club activities next semester, Wright said.
"We hope to get even more support for future events," she said.
For more information, e-mail Wright at centerria.n.wright@email.occc.edu or visit the BSA website at occc.campusgroups.com/bsa.
To contact Christy Johnson, e-mail staffwriter1@occc.edu.