Black History month celebrated
February is Black History month — a time when things that wouldn't normally be talked about are discussed, said Political Science Professor Sharon Vaughan.
Vaughan will speak about the topic at a special Brown Bag meeting at 12:30 p.m. Feb. 18 in CU3.2015-01-30
"My talk is going to be of really three unique people we need to study, and that will be Gandhi, Martin Luther King, and Nelson Mandela," she said.
Vaughan said she's not sure what the celebration of black history means in today's society, or even how important it is to most people.
What is the significance of Black History month?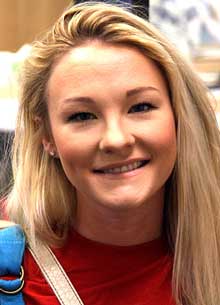 "It's a time to reflect on the people who fought for equality. A lot of people look up to figures like Martin Luther King. He brought a nation together, so to speak."
—Chelsi Hill
Broadcast Journalism Major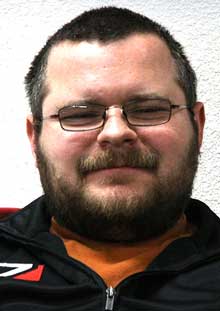 "At one point in time, it probably would have meant something very important. I think now it's lost some of it's importance to a lot of people … . It's not as impactful as it used
to be."
—John Boone
Diversified studies major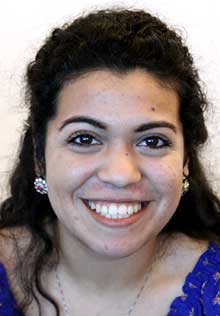 "To me, equality is extremely important. And I admire people like Martin Luther King Jr. … . Equality should be an everyday thing. But I think [Black History month] is there to remind us of what it used to be and what it is now."
—Lisa Torres
veterinarian major
Notable People

| | |
| --- | --- |
| | Barack Obama U.S. President |
| Maya Angelou Author, Poet, Singer, Actress | |
| | Ernie Banks Professional Baseball Player |
| Fredrick Douglas Former Slave and Abolitionist Leader | |
| | Louise Armstrong Musician |
"It's important to me because it's the one chance we get to focus on important individuals," she said.
"I wish we didn't have these segmented compartmentalized treatment of issues. That should just not be the way.
"Maybe that's the case because we're all so busy and that's the way we do it now."
Vaughan said there is still hope for younger generations to learn about those who have dedicated their lives for peace.
"I think it's important for younger children especially to be cognisant to some of the battles and struggles, and things that have happened," she said.
Liberal Arts major Jason Brown agreed, saying Black History month should be talked about more in American history courses.
Brown said one month isn't long enough to celebrate all that blacks have contributed to American history.
"I think we take Black History month for granted," he said.
"At least blacks should be celebrated more extravagantly."
Forensic Science major Channey Gibson agrees.
"I think it should be talked about more," she said.
"Nobody really acknowledges it. It's not really talked about in classes, or anywhere really."
Vaughan said the younger a person is, the more cognisant he or she may be about equality and skin color.
"[Skin color] is a morally arbitrary feature and has nothing to do [with] the content of your character," she said.
"I've always said people are not born bigots or racists. You have to be taught to be one. It's a learned behavior from your peers or your family."
Vaughan said younger children need to become more familiar with Martin Luther King, Rosa Parks, and Malcolm X for a better understanding of what the civil rights struggle meant.
"The civil rights struggle led by Dr. King actually helped with the women's movement, the gay, lesbian, transgender movement, and it set the precedent for many civil rights movement. It's important."
To contact Katie Axtell, email communitywriter@occc.edu
To contact Bryce McElhaney, email editor@occc.edu