Following controversy, biology professor chooses not to return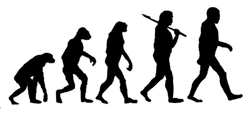 A controversial part-time biology professor will not return to OCCC this fall semester.
Michael Talkington has announced his decision not to continue teaching biology at the college, Media Relations Coordinator Cordell Jordan said.
Talkington had been an adjunct professor at the college for 17 years.
This decision was made after an issue that arose during the spring semester when one of Talkington's students wrote comments on his website complaining that the professor spent a lot of time in class talking about creationism, while spending very little time covering evolutionary concepts.
Creationism is a doctrine that contends that matter and all things were created by an omnipotent creator, whereas evolution stipulates that life forms evolved or developed over time, a theory accepted by most biologists.
Student Bryan Jaden Walker complained about the professor's views on evolution versus the belief of creationism on his blog at jadeneternal.wordpress.com.
In his blog, Walker described the structure and content of Talkington's lecture.
Throughout the blog, Walker expressed his dismay with the topics that were discussed.
He said Talkington brushed over the topic of evolution in favor of the theory of creationism when discussing the origins of life.
"… He glossed over the scientific explanation very quickly, then explained creationism for about five minutes," Walker said.
In addition, he said, Talkington insinuated that the accepted scientific explanation is wrong and that creationism is correct.
"An hour into the five hour class, I had to leave because I was completely disgusted with what my teacher was saying," Walker said.
Although he said he has no problems with Talkington personally, Walker said, this was a matter of fact versus opinion in the classroom.
"I'm interested in learning more about science, and less about religious opinions," he said.
"I don't mind a religious opinion presented as such, but don't appreciate when it's given as though it's fact, and the proven scientific angle is thrown out the window and not discussed at any length."
Jordan said after Walker filed his complaints to OCCC directly, college administrators conducted an informal investigation.
The subject of the investigation was to determine whether Talkington abided by the course syllabus, he said.
Jordan said throughout the investigation, Talkington maintained he followed the course syllabus.
He said the informal investigation reached the same conclusion.
"The Division of Science and Math questioned the adjunct professor as to what he was teaching," Jordan said.
"He was reminded he needed to follow the syllabus and the informal investigation determined it was being followed."
Jordan also said it is possible that Talkington would return at a later time to OCCC, although there is no indication as of yet that he will do so.
Talkington could not be reached for comment regarding this story.
OCCC President Paul Sechrist provided an e-mail statement for the Pioneer.
"OCCC strives to offer the highest quality of education in every class …
"We do take students' concerns seriously, provide the level of investigation that is appropriate, and take action if any is warranted," Sechrist wrote.
OCCC student Jason Bass, who did not take Talkington's biology class, thinks it's best that Talkington not return as a professor at the college.
"Biology class is a science course and should be taught as such," Bass said.
"Religious teachings have no place in a science classroom and any professor who disregards scientific understanding shouldn't be allowed to teach a science course."
To contact Morgan Beard, e-mail staffwriter2@occc.edu.