Bake sale on campus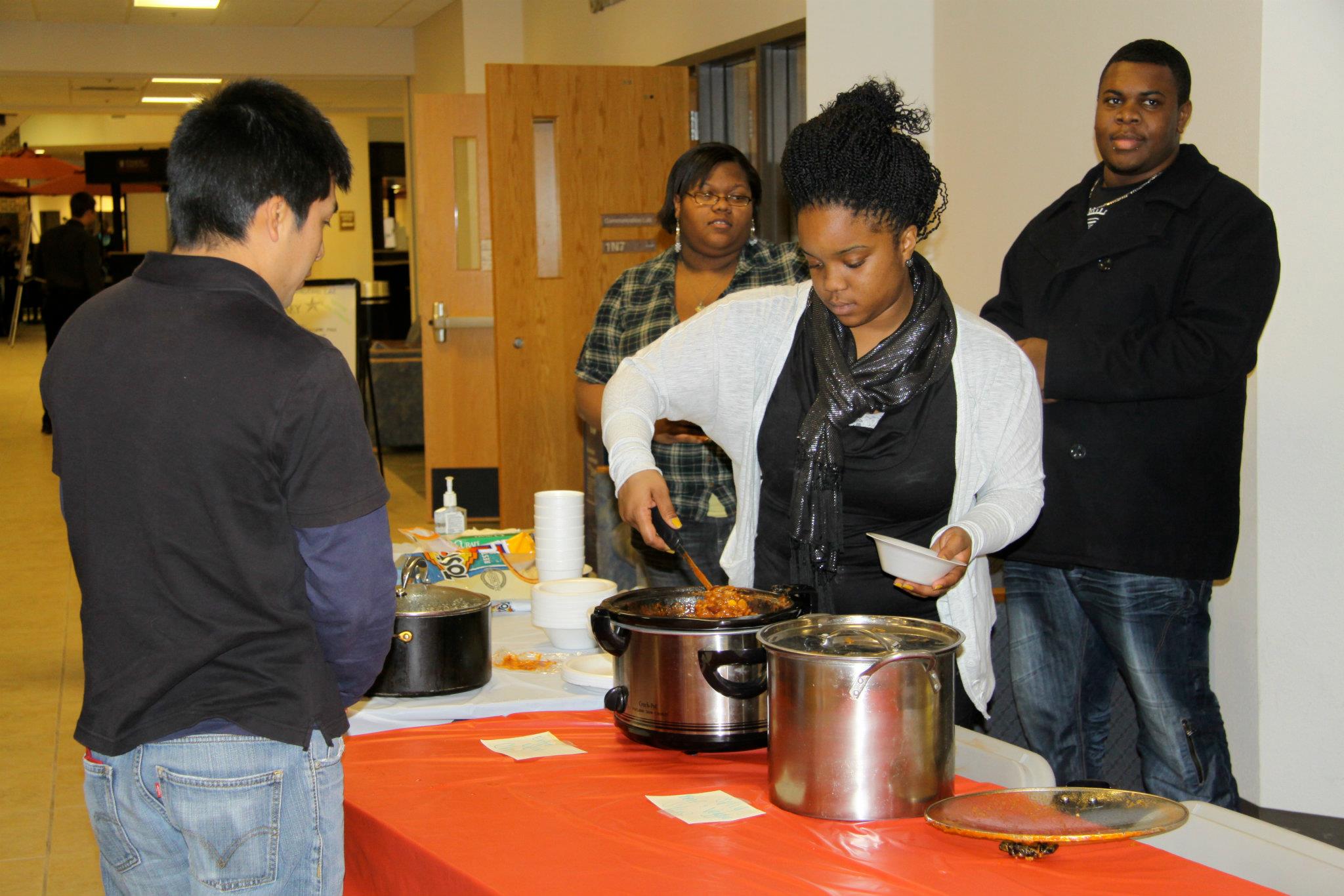 Business Professor Michael Machiorlatti has a lot on his plate this semester — and it's more than just a heaping platter of chili dogs. In addition to the usual course load, he has taken on the position as chair of the Make-It Bake-It Sale, an annual fundraiser for Faculty Association scholarships. The sale will run from 9 a.m. to 4 p.m. today.
Homemade chili and hotdogs will be sold from 11 a.m. to 2 p.m., or until they run out. Machiorlatti said they tend to run out of food before they run out of customers, which is good.
The homemade chili comes from faculty chefs who compete with one another for bragging rights.
When it comes to the chili cook-off, science Professor Tad Thurston is the man to beat.
"He seems to win it almost every year," Machiorlatti said. "If we've had the contest seven times, he's probably won it five."
Even so, Machiorlatti said, it won't stop him and business Professor Charles Myrick from teaming up to enter the chili cook-off this year, although he doesn't expect to win.
"If I won, we'd be suspected of rigging the competition," he said.
The sale has been going on for many years at OCCC, although no one seems to recall just how long. Machiorlatti said he and the rest of the committee have been working together on the event for the last five years. Even though they are in charge of coordinating the event, members of the Faculty Association help by bringing items for the biannual sale. In addition to chili and hotdogs, the sale will feature baked goods and a silent auction for new and gently used items.
Anyone is welcome to donate goods for the sale, and proceeds will directly benefit student scholarships.
Machiorlatti said the reason he gets involved in organizing the sale is solely for the benefit of students.
"The whole point of doing this is for student scholarships. So while we're coordinating all of this, everyone realizes that's why we're doing it." he said.
Approximately 40 to 50 people usually participate in donating food and items for the sale, Machiorlatti said. In years past the sale has brought in anywhere from $800 to $2000.
"For the silent auction, people donate gift baskets, and other items, such as paintings.
"Those things actually bring in a lot of money."
Throughout the years, the sale has evolved and changed. The committee has added a soup contest for the sale in the fall semester.
"We definitely listen to faculty and staff suggestions, as well as students' suggestions," Machiorlatti said.
For more information or to donate items, contact Machiorlatti at mmachiorlatti@occc.edu.