Award-winning pianist set to play Friday night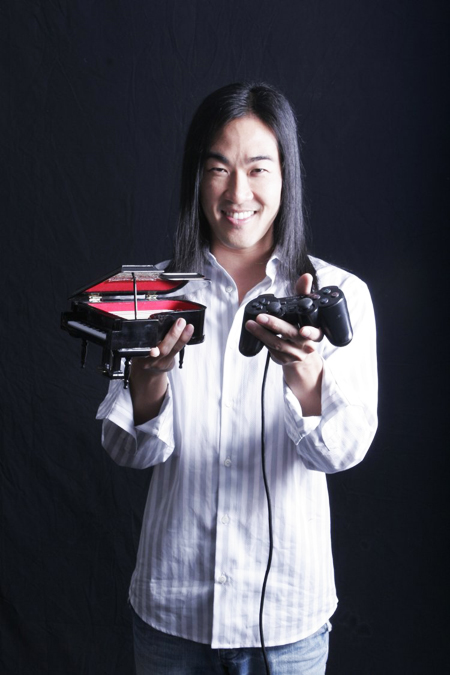 Alpin Hong
Award-winning pianist Alpin Hong is coming to OCCC on Friday, April 20 as one of the four special productions Cultural Programs is holding this semester.
His visit was rescheduled from an earlier March date due to becoming a new father, however Director Lemuel Bardeguez said Hong will now be hosting two events that day.
First, he will present a free 1-hour masterclass from 10 to 11 a.m. in the concert hall.
"Provided that people participate, he will broadly coach on piano playing," Bardeguez said.
Then, Hong's concert will officially take place at 7 p.m. in the Bruce Owen Theater. Lasting about two hours, the concert is to go on until about 9 p.m. with an intermission in between.
Bardeguez said Hong was a child prodigy who made his orchestral debut at the remarkable age of ten.
Ever since, he said, Hong has had great success in music competitions and performances around the world.
"He actually made it a goal to perform in every single one of the United States," Bardeguez said. "He has been touring extensively and completed the task just last year."
"His career is very impressive," he said. "He has been invited to perform in some of the most recognized halls, such as at Walt Disney and at even the White House."
"What make his performances unique and appealing is that his classical music concerts are not exactly traditional," Bardeguez said. "He will play classical music literature, but he will approach it from a whole different experience."
"He wants people to feel comfortable, so he often talks with his audience," he said. "He will quote modern material, which younger people recognize and enjoy."
"He likes to keep classical music fresh," Bardeguez said."He sees it as his mission to build the next generation of classical music lovers."
Hong's extensive classical training allows him to perform as though magically.
However, Bardeguez said it is, in fact, his diverse background in activities such as martial arts, skate- and snowboarding, and video games that allows him to connect with people of many different tastes on so many different levels.
Matched together, his energy is one to intrigue almost anyone.
"He will do it all," Bardeguez said. "He will play a 20th century contemporary piece on one number, turn around and play the jazzy Rhapsody in Blue, then some Beethoven – a little bit of everything."
"He is the kind of charismatic artist that likes to roll up his sleeves and just play," he said. "He loves giving back by exposing as many people as possible to the music of great composers."
"What makes him even more amazing is that he isn't only playing trendy classical pieces," Bardeguez said. "He is playing the really hard stuff. He is a virtuoso with an extraordinary technical prowess, which allows him to tackle the type of challenging literature not all pianists can."
"The tickets are very reasonably priced," he said. "For youth under 17 and college students, they're $10 each; for seniors, they're $15 each; and for others, they're $20 each – all with assigned seating."
Bardeguez said Cultural Arts Series subscribers get an additional 10 percent off pricing, since this is an add-on event.
Tickets can be purchased in advance by phone at 405-682-7579, online at www.occc.edu/tickets, or at the door.
To contact Nadia Enchassi, email onlinewriter@occc.edu.