Area children excited to take part in theater camp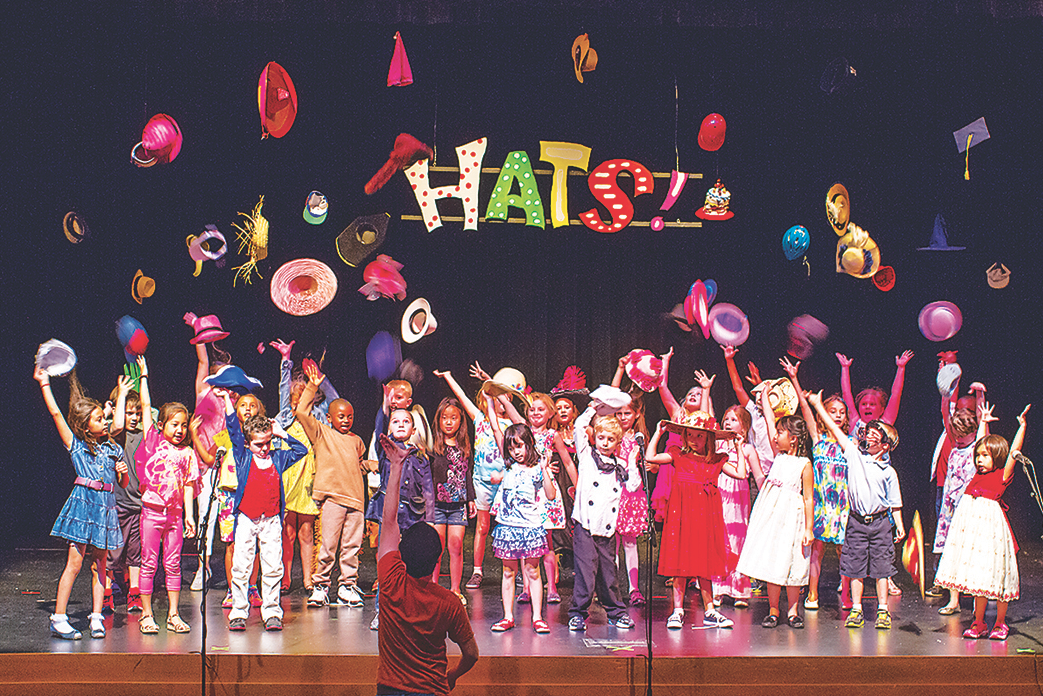 The fine arts are alive and well at OCCC, as elementary students participate in a week-long camp emphasizing the importance of theater at a young age.
Throughout the summer, OCCC offers three musical theater camps, one for grades one through three, one for grades four and five, and one for grades six through eight.
Jay Ferguson, fine arts chair at Heritage Hall High School and coordinator of the musical theater camps, said he works to make sure the kids have a rewarding time while spending their days at OCCC.
"I want them to have fun, make friends and develop a love for the arts," Ferguson said. "I love working with different ages and different communities."
Ferguson, along with a team whom he describes as "the best educators," have put together camps in which children will learn about theater as well as have a chance to perform on stage for friends and family.
The fourth and fifth graders involved in theater camp had only good things to say about their experiences.
"[Camp] looks like a lot of work," said Bailey Macias, 10. "But it is really fun."
Jaiden Murphy, 9, said, "Everyone should come; otherwise, they are missing out on a lot of fun."
Whenever the girls were asked what their favorite part of camp had been so far, they gave surprising answers. Typically you might expect them to say hanging out with friends, or playing games, but for Skye Charlton, 10, her favorite part is "when we go outside and practice." She went on to say how much everybody loved going over their lines.
Macias had a similar opinion, saying she was very happy when they "got through 25 pages [of lines]."
For more information on upcoming theater camps, call 405-686-6222.