Arbor Day celebration planned for April 24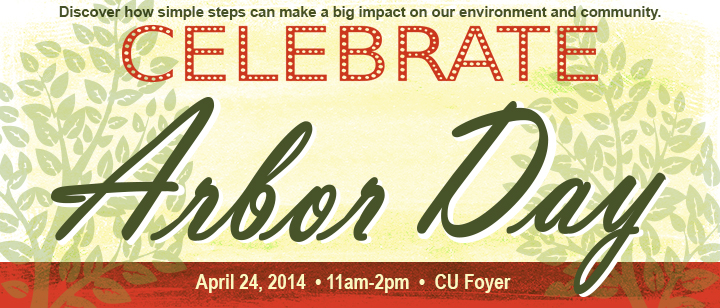 OCCC will host an Arbor Day Celebration from 11 a.m. to 2 p.m. Thursday, April 24, in the College Union foyer, said Chris Snow, Facilities Management assistant director.
There will be several booths at the event including OCCC green tips, Tree Campus USA, Earth Day T-shirts, tree planting instructions, tree facts, free tree consultation, Hug a Tree at O-Triple-C, Carbon Footprint Commitment and bag recycling for prizes.
Former president Richard Nixon proclaimed Arbor Day as a national holiday during his presidency in 1970.
Celebrated on the last Friday in April all across the nation, Arbor Day is symbolized by the trees planted that day or as a result of fundraising activities.
"Here at OCCC, the celebration is all about the trees," Snow said. "We currently have 20,091 trees planted between campus and the OCCC FACE Center. The campus is recognized by Tree Campus USA."
Tree Campus USA is an Arbor Day Foundation program that helps colleges and universities around the country establish and sustain healthy community forests.
"You have to apply to become a member of Tree Campus USA so it is an honor to be recognized by them, and we are proud of that," Snow said.
"Anyone who has an questions involving trees, Arbor Day Celebration is the event to come to, to get such knowledge."
For more information, contact Snow at 405-682-7575 or csnow@occc.edu