Announcing the graduating class of OCCC's Spring 2016 semester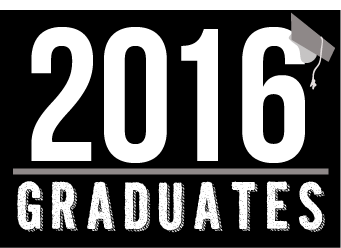 The following students have applied for May graduation. Diplomas will be granted after credentials are completed and degree requirements are met. Students who expect to fulfill degree requirements may participate in the May commencement ceremony.
Spring 2016 Graduates
Leila Abu-Robb, Carrie Ackley, Tyler Adams, Andrew Addison, Elizabeth Adegoke, Nosarieme Adima, Jesse Ahern, Taylor Aiello, Francisco Albert, Jonathan Ariel Aldana Perez.
Tariq Alfateel, Amr Alhuraibi, Melissa Allen, Tammy Allen, Trey Allen, Kyle Allen, Jesse Allen, Kenneth Allen, Danielle Allison, Janet Alvarez, Erick Alvarez Menchu, Emad Ali Alwesaibie, Chad Amrein, Graham Anang Adamah, Taylor Ancik, Rebecca Anderson, Melanie Anderson, Aydhee Anzo, Sean Archibald, Trevor Armitage, Glenda Armstrong, Jasmin Arredondo, Judith Arrieta, Lacey Arvizu McMullen, Eugene Atkinson, Will Atouchwi, Susan Atwell, Mallonie Atwood, Rhonda Audette, Lindsay Austin, Brandon Austin, Brittni Aylor.
Sara Babb, Tyler Baker, Kami Baker, Rebecca Baldwin, Chris Bales, Nicole Ballinger, Abu Bangura, Sydni Barker, Taylor Barnes, Sean Barnette, Janie Barr, Jonathan Barstow, Staci Barton, John Basgall, Tericka Bates, Julie Baublit, Meghan Bauer, Vincent Baza, Morgan Beavers, Casada Beckwith, Sylvia Beddingfield, Stephen Begay, David Belk, Lamont Bell, Heather Bennett, Stephanie Bentley, Ajeminayanate Berepele, Melissa Bergeron, Jenifer Bergman.
Kiliana Bergstresser, Meghin Berko, Jayvun Berry, Jennifer Bijan, Cynthia Bishop, Alexis Bjork, James Black, Chelcie Black, Devynna Blackwelder, Elisabeth Blair, Melissa Blankenship, Andrew Blue, Benjamin Bobbitt, Tayler Boggs, Jennifer Bohannon, Abigail Bolin, Isabelle Bolin, Michele Bolin, Stacy Bolser, Courtney Boone, Charles Bostick, Hannah Boswell, Stephen Boulden, Brandon Bourassa, Richard Bowen, Kirsta Bowles, James Boyd, April Boyd, Michelle Boykin, Julijana Bozhinovska, Paula Bradford, Joseph Branco, Samuel Brandon.
Channing Bray, Ty'shena Brazille, Madison Brewer, Meagan Bridgforth, Crystal Brightwell, Thomas Brock, Brandon Brooks, Courtney Brown, Hunter Brown, Sara Brown, Dawn Brown, Amanda Brown, Michael Brown, Walter Brunner, Kristen Bryant, Cindy Bui, Linh Bui, Kevin Bui, Quynh Bui, Elisabeth Bullock, Melat Bulti, Phyllis Burk, Amanda Burk, Angelia Burkhart, Jacob Burnett, Sarah Burns, Amanda Burns, Taylor Burns, Aislinn Burrows, Carly Buss, Kelly Butner.
Christina Butzer, Marisela Cadena, Julie Campbell, Scott Campbell, Mikayla Canaday, Bridget Cannon, Patricia Carnes, Rose Carselowey, James Carter, Kelly Carter, Monisa Carter, Morgan Carter, Jessica Cary, Christian Castro-Nieto.
Sean Cusack, Andrew Czeropski, Natalie Dalby, Britanie Dallas, Xuan Phi Dang, Kenny Dang, Jonathan Daniel, Hunter Daniels, Cody David, Kyle Davis, Emily Davis, Zachary Davis, Kathryn Davis, David De la Rosa, Charlena De Leon, Ian Dean, Riley DeArmond, Madison Degraffenreid, Vladimir Del Bosque, Gaudy Deleon, Stephen Dellinger, Mayra Delossantos, Kyle Devries.
Dallas Diamond, Nicole Diaz, Dalia Diaz, Jairo Diaz, George Dick, Tracy Dilbeck, Kaitlyn Dillard, Anthony Dillard, Sakinatou Djantchiemo, Yannick Djomo, Hoan Doan, Dustin Donaghe, Jerret Donaldson, Emmanuel Donkor, Ian Donovan, Myeasha Dorman, Andrina Doty, Cortney Dove, Khadejah Drakes, Branden Dufour, Carly Duncan-Griffis, Hien Duong, Vinh Duong, Ermilo Duque, Fransua Durazo, Gary Durham, Jimmy Dutton, Celisha Duty, Diana Dzara.
Erikka Eaton, Kaci Eckmann, Kristy Ekhoff, Gabriel Elizardo, Ahmed Elkhatib, Jessica Elliott, Marissa Elliott, Haley Ellison, Kristin Elsenbeck, Andrew Emerson, Michael Emerson, Stephanie Emperly, Courtney Engel, Kameo Ernst, Perla Esparza, Marisela Esparza, Jonathan Espinoza, Kortney Espitia, Jonathan Estrada, Hilda Estrada, Karen Evans.
Sharna Faerber, Charles Fagans, Asako Fahrenthold, Jasmin Farmer, Dirk Farris, William Feezor, Chase Ferrell, Mardesia Finch, Patrick Finn, Ashton Fisher, Randell Fixico, Michelle Fleck, Aaron Fleehart, Juan Flores, Roselynn Floyd, Karen Foster, Hunter Foster, Rebecca Fountain, Jacob Fourcade, James Fox, Brodie Frazier, Elizabeth Freer, Rudy Frescas, Nichole Funk.
Dakota Gaines, John Gaines, Matthew Gallear, Isaac Gallegos, Nicthed Garay, John Gardner, Claudia Garibay, Justin Garrett, Meranda Garrett, Ashley Garrison, Kevin Garrison, Roena Gateley, Julie Gentry, Maureen Georgiadis, Vincent Giambaresi, Chasity Gibson.
Leette Gilbert, Aaron Gilks, Bronte Gill, Johnnie Gilpen, Timothy Girkin, Michael Glancy, Bruce Godwin, Olivia Goff, Jonathan Gold, Charles Golden, Anacely Gomez, Monica Gordon, Lacey Gordon, Vinu Gowda, Brianna Grady-Buchanan, Kayln Graf, Julie Graham, Brittany Graham, Odlanier Grajales, Jeremy Grassi, Christopher Graves, Jacqueline Gray, Zane Gray, Josiah Grayson, Sarah Green, Kendra Green, Ken Greenshields, Danielle Grenier, Robin Grunhof, Jose Guerrero, Kristie Guidry, Christian Gutierrez, Tiffany Gutierrez, Isabel Gutierrez.
Amanda Hacker, Brendan Hackett, Daphne Haddad, Mary-Beth Hafer, Karen Hamm, Nathan Hammond, Amanda Hannifan, Amanda Hardage, Tara Hardeman, Amy Hare, Hamilton Hargrave, David Harkey, Pamela Harrington, Jessie Harris, Tyler Harris, Kaila Harris, Neiley Harris, Ashley Harris, Samantha Harris, Amber Harris, Dee Harrison, Cornelius Harrison, Tammy Harvey, Frank Hawkins, Leah Hayes, Colby Hays, Walter Heitman, Brianne Henderson,.
Meagan Hendrix, Hunter Herje, Jordan Hernandez, Viridiana Hernandez, Earvin Hernandez, Allison Herren, Caitlan Herrera, Tammy Herring, Tedi Herron, Renee Hesby, Kirsten Hess, Jonathan Hester, Hailey Hibdon, Ruth Hicks, Jessie Hicks, Sandra Highfill, Jamie Hileman, Erica Hill, Liz Hinkle, Andrew Hinshaw, Emily Hise, Quy Hoang, Jesse Hogan, Christopher Holman, Andrea Holmes, Kyle Holt, Elise Hooks, Kritsana Hoonsan, Haley Huckabay, Bradley Huddleston, Tiara Hudson, Adrian Hudson, Brandy Huff, Marshelle Hunter, Julie Hunter, Kaitlyn Hunter, Mai Huynh, Daniel Hyden.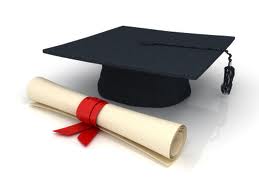 Jesus Ibanez, Amber Idlett, Ifeanyi Ijioma, Laura Incarnato, Peter Ippoliti, Daniel Irwin, Jacob Islas, Akhila Issac, Jonathan Iwertz.
Kareema Jabbar, Brooke Jackson, Eddie Jackson, Andrew Jackson, Karla Jarrett, Peter Jenkins, Dillon Jennings, Sylwia Jerczynska, Jayme Jimboy, Mario Jimenez, Rachel Jindasurat, Jincy John, Lori Johnson, Erin Johnson, Christian Johnson, Maurine Johnson, Chase Johnson, Lani Jones, Lauren Jones, Jaqueline Jones, Kelsey Jones, Nathan Jones, Myka Jones, Christopher Jones.
Kassandra Kahrs, Yvan Kamtchouang Ngouongo, Moses Kamuiru, David Karugo, Rosanna Kchao, Kyler Keel, Kobie Keller, Ryan Kendrick, Jonathan Kennedy, Kristen Kennedy, Hollie Key, Jaime Keyes, Karrar Khudhair, Brian Kiarie, Darla Kilhoffer, Stella Kim, Kayla Kimbley, Mark Kincher, Erica King, Paul Kirk, Melissa Kisamore-Boos.
Samuel Knight, Ashley Kockos, Michael Koehler, Brendan Koester, Angela Kolander, Frederick Kordsiemon, Taylor Kosechata, Ladislav Kotoucek, Lauren Krapff, Lynae Krausnick, Royce Kunjappy, Dickson Kuria, Dennis Kuriakose, Destiny Kuykendall.
Melissa Lackey, Erica Lafollette, Phuongthi Lam, Asma Lama Tamang, Makayla Lambeth, Britny Lane, Megan Langford, Teresa Langley, Harrison Langston, George Lankford, Trenton Larkin, Wanda Lassiter, Lenora LaVictoire, Kim Le, Tho Le, Loan Le, Hang Le, Lien Le, Luis Lebron, Magen Ledford, Kristen Lee, Amber Lee, Corbin Lee, Austin Leippe, Ashley Lestarge, Matt Leu, Callie Lewis, David Lewis, Ya'Tae Lewis, Gideon Lincecum, Elizabeth Lindley, Zhaotong Liu, Yang Liu, Katherine Lloyd, Patricia Long, Jennifer Looney, Juan Lopez, Graciela Lopez-Hernandez, Melissa Sue Lopez-Neely.
Adam Loughmiller, Joshua Lout, Kathleen Loux, Georgia Love, Tiashawn Love-Garza, Christopher Lovett, Xin Luo,  Julianne Lute, Leticia Luviano, Anna Lyles, Hannah Lynch.
Amanda MacIas, Brandon Mahaffey, Huong Mimi Mai-Do, Jillian Malaska, Mary Malcom, Nehemiah Malin, Nathan Mancil, Jessica Mandujano, Pum Mang, Frankie Mangus, Melissa Manos, Jordan Manser, Krysta Marchant Daves, Elizabeth Marley, Shanasha Marlow, Chris Martin, Treyson Martin, Franklin Martinez, Antonio Martinez, Chelsea Martinez, Jose Martinez, Isabel Martinez, Jeffery Mason, John Mason, K Matthews, Lesa Matthews, Austen Matthews, Deborah May.
Kari McCaskill, Lisa McCathern, Asha McCoy, Jonathan McDaniel,Stephen McDonald, Diane McElyea, David McEntire, Crystal McGaha, Anthony McGaughey, Stephanie McGregor, Sarah McKenzie, Jacob McKinney, Kathryn McMichael, Aaron McNeil, Alex McTee, Garret Medell, Julian Mejia, Parker Melendez, Stony Melton, Ge Men, Aileen Mendoza, Rocio Mercado Carrillo.
Jason Meyer, Susan Meyer, Presley Miller, Laresa Miller, Kyle Miller, Catheren Miller, Nathaniel Milliken, Amanda Mills, Jason Mills, Latosha Milton, Derek Minor, Andreea Mirza, Kripa Mishra, Marigona Misini, Enis Misini, Joshua Mize, David Monlux, Juan Montoya, Montana Mooney, Skyler Moore, Austin Moore, Jessica Morales, Casie Morris, Heather Morris, Kathy Morris, Yasmin Morrow, Robert Morse, Whitney Mosby, Jazzmine Mosley-Vidrine.
Dezery Mucker, Stacie Mueller, Chance Mueller, Daniel Murray, Kye Muzny, Levi Mwirigi, Cammie Myers, Cassondra Myers, Dustin Myers.
Theodore Nchako Ngakwi, Jane-Francis Ndenka, Orlando Neal, Sarah Nelson, Kayla Nelson, Monica Neri, James Nesthus, Jennifer Neville, Dominque Newberg, Sierra Newey, Dinh Nguyen, Maryanne Nguyen, Kimberly Nguyen, Teresa Nguyen, Phuong Nguyen, Tien Nguyen, Jay Nguyen, Vy Nguyen, Joanna Nguyen, Phuong-Anh Nguyen, Cam Nguyen, Phong Nguyen, Justina Nguyen, Christina Nguyen, Tien Nguyen, Cuong Nguyen, Thao Nguyen, Ashley Nichols, Lynsay Nichols, Sandra Nicolescu, Deependra Niroula, Caroline Njaramba, Ragan Noonan, Brandi Norman, Paula Norton, Adriana Nunez, Melissa Nunez Quinonez, Kathryn Nunn, Angelique Nutter, Guy Nwanko.
Taylor O'Brien, Corina Ochoa, Rikki Ogden, Nancy Olivera, Sowa Oloyede, Natasha Olson, Alayna Opp, Martha Orina, Raelynn Ortiz, Joshua Ou, Melissa Owens, Chelsea Owens.
Leonardo Padron, Emily Page, Megan Palmer, Matthew Palumbo, Ashley Pankhurst, Jennifer Paradis, Hailee Paridon, Candice Parker, Keegan Parrish, Ann Patterson, Nicholas Pattison, Paul Paulson, Christopher Payao, Nolan Payne, Micayla Payne, Andrea Payne, Sean Payne, Breanna Pelton, Bethany Pelton, Raymond Pemberton, Gabriela Pennock, Tyler Penny, Lorena Perez Huerta, Trinisha Perry, Susan Perry, Richard Perry, Megan Pertiet, Ashley Peters, Kelliegh Pfeil, Breanna Phillips, Linsey Phillips, Joel Pickard, Bryan Pietrowicz, Brenda Pittser, Heather Plake, Ouchsathava Poch, Alexander Price, Kathy Prince, Neha Pullela, Amanda Pursley,
Ashley Quanstrom.
Rylee Rackley, Lavetta Rains, Mohammed Rakha, Bianca Ramirez, Teresa Ramos, Redeana Ramsey, Caleb Rattarree, Ashley Raymond, Jason Razo, Lacy Reinke, Tayla Reynolds, Andrew Rhodes, Wesley Rhodes, Sydney Rice, Kelsey Rice, Irvin Rickey, Andrea Riebel, Abbey Riedl, Ferdinand Riley, Diana Rios, Deralin Ritter, Marian Ritter, Andrea Rivera, Lisa Roberts, Michael Roberts, John Roberts, Casey Robertson, Madison Robins, Haley Robinson, Rhonda Rock, Kimberly Rodriguez, Neyra Roig, Gregory Roland, Kelsi Rolland, Joshua Rollins, Brenda Romo, Jared Rose, Brittany Rosebrook, Julie Ross, Jared Rowden, Kara Roy, Brandon Rucker, Dean Rufeisen, Danica Runyon, Brandon-E'lon Russell, Stacy Ryans.
Kaitlyn Sager, Christian Salas Moran, Yuridia Saldana, Joseph Salinas, Ayesha Boureima Sambo, Kysha Sampson, Ronnie Sanchez, Dharma Sanjyal, Robert Satterlee, Ryan Saunders, Riley Saunders, John Savage, Una Savic, Shon Scarberry, Cameo Schemenauer, Sarah Schettler, Jennifer Schmidt, Michael Schoonover, Jeremy Schroeder, Schelby Schuneman, Joe Scoggins, Haley Scott, Jake Scroggie, Emily Seabolt, Sandy Seagroves-Burgert.
Christopher Seals, Samantha Searle, Sarah Sehhati, Luke Selby, Jason Senne, Clay Sewell, Demetra Sexton, Janae Shafer, Traci Shaffer, Shannon Sharp, Nicole Shaw, Richard Shaw, Christopher Shaw, Crystal Sheehy, Tina Shepherd, Melanie Shepherd, Dakota Sherrill, Yosuke Shingu, Reana Shirley, Shelly Shook, Paul Shook, Jordan Shugart, Shelia Silas, Jon Simms, Paul Simon, Brittany Simpson, Christopher Simpson, Bryon Sims, Chelly Sims, Lauren Sims, Dragana Sindjic, Andrew Skidmore, Calvin Small, Destiny Smart, Jacqueline Smiley, Parthenia Smith, Alisha Smith, Erin Smith, Kristen Smith, Melvin Smith, Austin Smith, Blake Smith, Charlotte Smith, Kayla Smith, Walter Smith, Stella Smith, Heather Smith, Stephanie Smith, Taylor Smith, Christopher Smith, Raquel Snavely, Tiezheng Song, Tracey Sonka, Monica Soots, Nicholas Southwood, Heather Splawn, Jaron Spor, Jerrie Sporn, Bradley Springer, Zachary Stabe, Christina Stafford.
Sonny Stafford Heather Staley, Jennifer Starbuck, Darci Stephens, Lee Steward, Kathryn Stewart, Jenni Stewart, Suzanne Stewart, Haley Stewart, Toni Stine, Michelle Stoddard, Amanda Stone, Rachel Stone, Susan Storm, Cory Stover, Andrea Streater, Brianna Strong, Sangeet Subedi, Madison Sullivan, Grant Swalwell, Myles Swaner, Leah Sweet,Rebecca Swihart.
Tashrique Tahsin, Mario Talamantes, Nakia Talley, Herve Taning Kaffo, Frank Tatagah, Casey Tate, Shahrzad Tavasoli, Catherine Teeselink, Nichole Terwilliger,Vallie Thomas, Deven Thompson, Joetta Thompson, Cameron Thompson, Laresia Thompson, Melissa Thompson, Sarah Thonhoff, Theresa Thornton, Meredith Thorpe, Kaitlyn Tomey, Christina Tomlin, Rosana Toney, Jaclyn Towe, Thinh Tran, Vu Thuy Hoan Tran, Trevor Trevino, Ngan Trinh, Amanda Troutman, Kobey Trower, Patricia Truong, Jeremy Truong, Ashley Tsonetokoy, William Turkelson, Ashlie Turley, Dustin Turner, Aubrie Turner, Michael Turner, Taishia Tyler.
Obinna Ude, Jesse Uffen, Juan Ulloa.
Amie Van Dorn, Todd Vanbebber, Rachel Vandevoir, Jason Vanhouter, Charol Vasquez, Elizabeth Vass, Tammy Vaughn, Debra Vaughn, Pedro Velasco, Alondra Velasco, Jacqueline Velez, Itzel Verduzco, Abigail Verschage, Taylor Vick, Ashton Vierus, Alesha Villarreal, Dat Vu, John Vu, Minh Vu.
Justin Waldeck, William Waldrop, Amelia Wall, Kyler Wallace, Matthew Waller, Ted Walls, Crusoe Wambua, Luyi Wang, Abbey Warren, Reese Watson, Nykita Webb, Bradley Webb, Michelle Wells, Iris West, Taylor Whitaker, Casandra White, Matthew Whitney, Ladonna Wieland, Sarah Wigham, Dalton Wilhoit, Jimmy Wilkins, Lisa Wilkins, Jana Williams, Jeremiah Williams, Dennis Williams, Alyssa Williams,Kymiyo Williams, Chelsi Williams, Erika Williams, Jermey Williams, Lyndsi Wilson, Charles Wilson, Johnny Wingate, Katherine Winstead, Summer Winters, Yvone Wirngo, Kelsi Witt, Kylie Wittenbach, Bonnie Wood, Deidra Wood, Scott Woodbury,Kendrica Woods, Ja-Young Worrilow, Tanyala Wright, Jeffrey Wright, Spencer Wright, Warren Wright, Tori Wright, Nyemady Wright.
Brandon Xiong, Merideth Yarbrough, Christina Yeager, Amy York, Anastasia Yorke.
Paul Zapletal, Brandi Zielinski, and Chimei Zounon.
(Don't see your name and think it should be on this list? Call the Graduation, Employment and Transfer office at 405-682-7589 or email GET Director Jill Lindblad at jlindblad@occc.edu.)