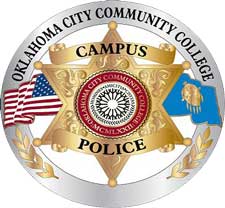 Vandalism and a domestic disturbance were reported to campus police in the last batch of police reports recently received.
A reported disturbance drew police to the library on Tuesday, Jan. 29, for a possible domestic violence call.
A library staffer heard "something hitting a wall and then someone crying," according to the report. Police located two students studying quietly in the room where the disturbance had taken place. Police interviewed both. An unnamed 17-year-old female said she'd attempted to leave the room during an argument with her boyfriend.
She reportedly pushed her boyfriend after he  had blocked the door. She said he then pushed her. She claimed to have been uninjured and completed a Domestic Violence Lethality Screen for First Responders.
Both parties were released from the scene. Witness statements were taken from both and security footage was kept as evidence.
One campus club's flyers were reported to have been vandalized sometime between Jan. 19 and Feb. 2 but surveillance footage has failed to turn up those responsible.
Flyers for the Atheists, Agnostics and Freethinkers clubs were defaced on two separate club bulletin boards on the main campus.
"To go to hell" had been written on a flyer near the Wellness Center and "Jesus loves you" was reportedly written on a flyer near the Communications Lab.
Campus police were dispatched to inspect a case of possible vandalism on Monday, Feb. 2.
An access control board at OCCC's FACE Center, at 6500 S. Land Ave., was reported to have been tampered with  days after being installed to replace a non-functioning board. The control board is used to unlock an electronically controlled door.
The police report states the board appeared to have been pried, broken and stripped of some wiring.
Police reviewed security footage of the area but discovered a power outage had destroyed all footage of the area previous to Saturday, Jan. 31.
Some names were redacted from the reports under the direction of Marketing and Public Relations Director Cordell Jordan who said names are redacted "according to OCCCPD Standard Operating Procedures involving information released and information withheld."
To obtain a copy of the procedure, email cjordan@occc.edu.
To contact campus police, call 405-682-1611, ext. 7747.
For an emergency, use one of the call boxes located inside and outside on campus or call 405-682-7872.
To contact Jorge Krzyzaniak, email seniorwriter@occc.edu