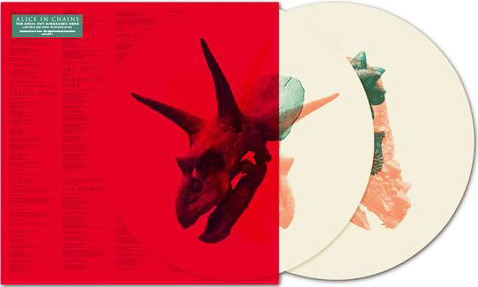 Alice in Chains released their fifth studio album, "The Devil Put Dinosaurs Here," May 28, proving the spirit of AIC is still thriving.
This is the second LP released since the death of original singer Layne Staley in 2002 from a drug overdose. There is no question AIC lost a significant piece of its heart and soul after Staley's death, but the fact remains that Jerry Cantrell has been the brains behind the band for 20 years now. He is very much alive and although Staley was one in a million, AIC still rocks.
The band reunited in 2005 with William DuVall taking the lead role, and released their fourth studio album, "Black Gives Way to Blue" in 2009.
After listening to both post-Staley albums, I must give credit where credit is due — DuVall's vocals fit right into place.
Most don't realize that Cantrell's vocals has almost always been at the forefront of their music even in the "Staley" era.
I encourage fans to treasure Staley's presence in the past, embrace the evolution of Alice in Chain's sound with DuVall in the present, and look forward to the many gifts they have to offer in the future.
This album is commanding, confident and controlling. "The Devil Put Dinosaurs Here" has some impressive hooks that seem to linger in your mind long after listening to it.
The band pumps eccentric guitar riffs into your body with harmonies that pulse through your veins.
This LP really captures the AIC sound. Each song is a portal to the grunge movement of the early '90s.
The title track is the most audacious. It's about God-fearing Protestants that still thrive in society, with their lyrics, "Jesus don't like a queer,The devil put dinosaurs here, No problem with faith just fear."
Their singles "Hollow" and "Stone" effortlessly establish melody while conveying an array of emotions and a subtle atmosphere of struggle.
It's impossible for AIC to release a bad album. That would be almost like ripping a hole in the space-time continuum.
Shut your mouth and open your mind. Long live Alice in Chains.
Rating: A+