Album has familar yet retro sound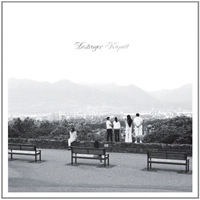 Destroyer's ninth studio album, "Kaputt" recalls a sound that reminds the listener of discotheque-and-yacht rock opulence and decadence.
Drawing from those influences, Dan Bejar, who in addition to being the creative mind behind Destroyer is a member of The New Pornographers, has crafted one of the finer pop albums so far in 2011.
The first track on Kaputt, "Chinatown" recalls bits of '80s new wave and discotheque mixed with elements of mellow jazz.
Bejar channels his best Roxy Music impersonation while softly crooning about women and recalling memories of self-indulgent times.
Bejar manages to do this while retaining a sense of humor and charm about the eccentric topics he's singing about.
On the standout title track, "Kaputt" continues with the smattering of synthesizers soft drums and horns. Bejar sings about "wasting away and chasing girls" with a saxophone distinctly playing over the chorus.
Longer tracks showcase the musicianship of Bejar with the 8-minute song "Suicide Demo of Kara Walker," while the 11-minute track "Bay of Pigs," originally recorded in 2009, features elements of ambient disco.
Bejar manages to pull "Kaputt" off quite astonishingly with a sound which is both retro and familiar sounding yet retains an element of freshness.
"Kaputt" sounds like an album you would hear either out shopping or enjoying cocktails on the town with a group of girlfriends.
It has a distinct sound, which certainly will not appeal to everyone. However, it is worthy of listening to for adventurous music fans.
Rating: B+