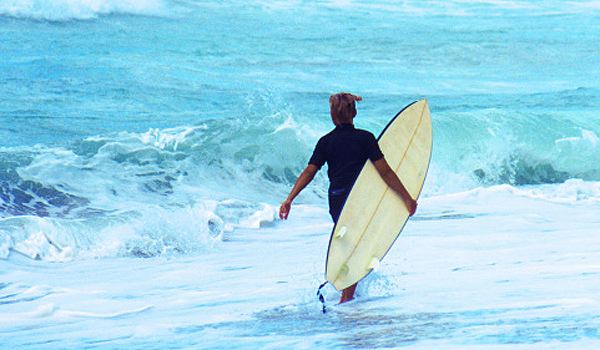 With spring break 2011 almost in full swing, many students have already begun to make plans on how to spend their free time.
As a student on a budget, however, many find it hard to afford that dream spring break vacation.
With a little creativity and research, students can find a spring break plan that fits them and their wallets.
1. Cancun:
This little piece of Mexico is pure craziness during March and April.
2. Panama City, Fla.: Panama City and Panama City Beach have Florida's spring break top dog billing yet again in 2011.
3. Miami and South Beach, Fla.: Welcome to prime time, South Beach and Miami Beach. Just east of Miami, South Beach is bordered by Biscayne Bay on one side and the Atlantic on the other. Just up the sand is Miami Beach — a bit cheaper and less of dress-with-the-best thing.
4. Europe: Exchange rates ain't bad, and thus Europe moves up four places on the list of spring break hot spots for 2011
5. Puerto Vallarta: Puerto Vallarta's a beach-meets-Mexican-mountains city that will again have a lot of what you want for 2011 — friendly folks, awesome nightlife, beautiful beaches, great all-inclusive hotel deals.
6. Acapulco: Acapulco's not Mexico's best beachside city (that might be Puerto Vallarta), but it's tried, true, and ready for you.
7. Bahamas and Jamaica: Both of these beautiful Caribbean countries will see plenty of people in 2011: the blue, blue water and white, white sand of extremely accessible Nassau, Bahamas, will bring boatloads of breakers to its balmy beaches in 2011.
8. South Padre Island, Texas: South Padre Island is more popular than ever this year as an easy to get to, not too expensive, easygoing U.S. beach town.
And with recent hurricane damage to South Padre, neighboring Corpus Christi will see its share of folks looking for the action, too.
9. Baja, Puerto Rico: You need no passport to drive back from Mexico if you have a PASS card, and Rosarito Beach in North Baja will get some last-minute driving traffic through San Diego (you need a passport to fly home from Mexico). Cabo in South Baja, Mexico, will have the usual hot weather and cool clubs (fly, don't drive to South Baja).
Passport rules also mean Puerto Rico may be lively this year: the Puerto Rico drinking age is 18, though it's a U.S. territory (means no passport is needed).
10. North American Ski Resorts: Unlike current economic conditions, snow conditions are awesome and ski resorts are still on the list of cool spring break hot spots for 2011.
—courtesy http://studenttravel.about.com/
Daniel Schneider, business major, said he plans to spend his time enjoying nature's beauty away from the city.
"I plan on going camping with my girlfriend at Lake Murray," he said.
"It will be good just to be away from civilization and relax."
For those not wanting to travel too far, states like Texas provide many opportunities such as South by Southwest Music and Film Festival in Austin, scuba diving in South Padre Island or even just a trip to Six Flags over Texas.
Those not wanting to travel may prefer to spend time with family.
Places such as the Sam Noble Museum of Natural History in Norman and the Oklahoma City Zoo offer a variety of classes and activities for kids or the whole family to enjoy.
Springbreak-2011.com offers ideas such as taking a road trip, visiting a big city, or even volunteering. Those without plans are using their time to work or get caught up on their studies.
"I am going to get caught up on my reports and sleep," said business management major Shirley Wright.
Health and exercise major Ashley Ho said she will use her time away from school to take some photos.
"Since I am staying home for spring break, I'm using it by taking advantage of the warm weather and doing a photo shoot with some friends," she said.
Whether traveling, getting shuteye, or catching up on work, students will find that perfect spring break plan that fits them best.