Affordable Care Act in effect across U.S.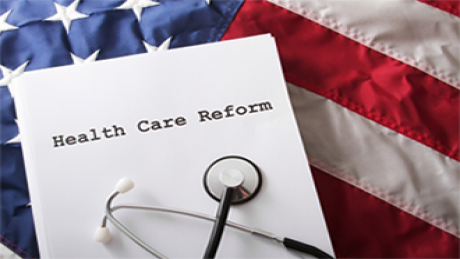 Students who have no healthcare insurance by March 31 will pay a penalty under the Affordable Care Act law, said Donna Dorr, ombudsman for the Oklahoma Insurance Department.
She said in 2014, the penalty is $95 per adult a year, and $47.50 per child, or 1.0 percent of the entire family income, depending on which is greater.
The penalty increases with the number of months without coverage, Dorr said, so the penalties will increase in 2015 and 2016 for those who are uninsured.
"These penalties will be accessed through your federal income taxes," she said.
Under the act, students who are already insured through their parents will now be covered until age 26.
"This is huge for college students," Dorr said. "Before the law, many plans would drop dependents at age 18 or if they were older than 18, they had to be in school full time."
Dorr said prior to the ACA being enacted, millions of students were left uninsured and unable to purchase coverage on their own.
However, she said, the ACA has specific plans in mind to make healthcare affordable for uninsured students.
Dorr said the plans are income-based and that students with little financial support will qualify for different insurance packages.
She said those under 30 are generally healthier than older people, so the www.healthcare.gov Marketplace offers plans such as the Catastrophic Plan.
Specifically, this plan has lower monthly premiums than a comprehensive plan, but covers a person only if he or she needs care, Dorr said.
"[It's] a plan that basically protects you from worst-case scenarios like serious accidents and illness."
She said the Catastrophic Plan covers three primary care visits a year at no cost and also covers free preventative services.
Dorr said the ACA was implemented because many Americans were either uninsured or had limited insurance plans that didn't cover much.
"Insurance companies could [reject] Americans with pre-existing medical conditions, like asthma, heart conditions, or high blood pressure … [which] left millions who wanted and needed health insurance without access to any coverage at all."
Dorr said most Americans are under the impression the Affordable Care Act — commonly referred to as Obamacare — just became effective Jan. 1, but Dorr said the law has been around since 2010.
"The law has been around for a few years now," Dorr said.
"In 2010, parts of the law went into immediate effect, while other parts are still being phased in … [but] the requirement to buy coverage under the Affordable Care Act begins in 2014."
For more information about the Affordable Care Act or to browse the Marketplace for your federal health insurance options, visit www.healthcare.gov.
To contact Siali Siaosi, email seniorwriter@occc.edu.