Actors struggle to play roles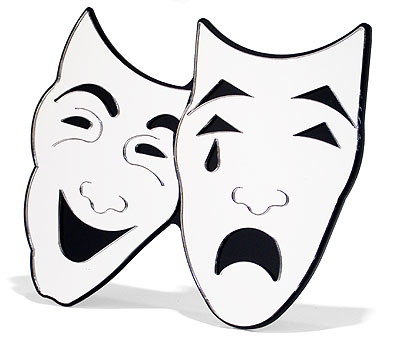 Some performers who played characters in August Wilson's Pulitzer Prize winning drama "Fences" on campus said they wrestled with the task of portraying people quite unlike themselves.
Rose's character was played by Alexis Ward, an 18-year-old freshman at OCCC. Ward had to portray a middle-aged wife and mother. She admitted she struggled at first because she was unable to relate to Rose's character.
"I had to learn how to lend the character my body and step out of the way," Ward said in a question-and-answer session after the opening night performance Feb. 28.
The talk-back portion gave the audience an exclusive opportunity to interact with the guest director Al Bostick and the other members of the cast.
This 1957 drama explores the life of Troy Maxson, played by Brian Scott. It shines light on the African-American family experience during a time of segregation in the U.S. Theater Professor Brent Noel opened the feedback session by asking the audience what they thought of the production.
"It was intense," one member of the crowd replied.
Bostick explained how he got attached to this project. "August Wilson to me is a god," Bostick said. "He's a man that wrote 10 plays with two Pulitzer prizes. No more needs to be said. He just needs to be done."
Bostick said all kinds of research was required, "just like one does when they get ready to do a term paper."
Not only did Bostick study Wilson and the time period, but also he confessed that he has played the role of Troy Maxson within his career. Scott said the aggressive, domineering, in-your-face character of Troy Maxson is quite unlike himself.
"Mr. Bostick helped us connect to the point where we found ourselves emotionally spent," Scott said. "We were told we had to stop acting and start feeling."
This was Scott's fifth play, he said.
"Playing Troy was by far the most challenging role I've done, so in a way it's like being out here for the first time," Scott said. "I've never been pushed by a director the way I have been pushed by Mr. Bostick."
This was a first performance for students Jude Floyd, Reginal Stafford and Jeffrey Zachary.
"It's hard work, that's for sure," said Floyd, who portrayed Cory, Troy's teenage son, on Feb. 28.
Stafford played Troy's friend Bono said.
"When I first auditioned, I wanted to be Troy Maxson," he said.
He admitted that he was grateful to be chosen for the character of Bono, Troy's best friend.
"If I can't be Troy, I'm going to be the best Bono I can be."
Cory's understudy, Zachary, played the role March 1 and 2.
"I now have a passion for theater," he said, saying he intends to become a theater major.
Bostick gave some tips to beginning actors.
"Art is a jealous mistress," he said. "She requires that none come before her. The more you know, the better actor you can be."