'Absolute 2012' to be unveiled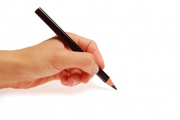 photomyheart/
FreeDigitalPhotos.net
A reception to celebrate the newest edition of the college's literary and artistic journal, "Absolute 2012," will be at 12:30 on Thursday, April 26, in CU1 and 2. The journal includes works of short fiction and non-fiction, poetry, photography, and art.
The reception will feature readings from the journal, said English Professor Marybeth McCauley, who serves as one of the academic advisers.
The "Absolute" gives writers and artists the opportunity to have their work published.
"Our submissions come from all over," McCauley said. "You don't have to be a student at this school to submit."
Kylee Jones, one of the "Absolute's" student editors, said the process for choosing which submissions will be published is based on a one-to 10 scale.
"We read through each one of them, score them one to 10," she said.
"The ones with the highest scores at the end of all our submissions we narrow down from there, based on what our favorite selections were," Jones said.
At times, the "Absolute" seems to have a theme connecting the works throughout an edition, but McCauley said this year that doesn't seem to be the case.
"We don't necessarily start with a theme, but sometimes it seems one just naturally happens," McCauley said.
Copies of the "Absolute 2012" can be purchased in the college bookstore for $5.
The "Absolute" reception is held every April and is a popular event, McCauley said.
"We usually have a pretty good audience."
The OCCC jazz band will begin playing at noon to greet incoming guests, she said.
For more information about the "Absolute 2012" or the reception, contact McCauley at 405-682-1611, ext. 7405, or email mmccauly@occc.edu
To contact Emily Mayes, email onlineeditor@occc.edu.