Two time Grammy nominee perform at Visual & Performing Arts Center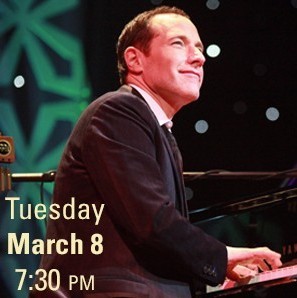 Popular pianist Jim Brickman will perform a concert on campus at 7:30 p.m. Tuesday, March 8, in the VPAC theater.
Linda Bosteels, coordinator for OCCC's Performing Arts Series, said the college had tried for years to bring Brickman to campus.
"He is an extremely busy entertainer and we are most fortunate that we were able to book him for the Performing Arts Series, " Bosteels said in an email message. "OCCC chose Jim Brickman because he is an excellent, entertaining artist, performs an uplifting, personal and enjoyable concert, and is extremely popular with all ages."
Bosteels described Brickman is the most charted Billboard adult contemporary artist, a two-time Grammy nominee, and the recipient of four gold albums.
"This is his Platinum Tour, celebrating 20 years as a contemporary pop artist," she wrote.
His work spans from his debut album titled "No Words" in 1994, to his most recent release titled "Pure Romance" in 2015, according Apple's iTunes.
Brickman has crafted some of his most popular songs working with other artists, such as Martina McBride in "Valentine" and Lady Antebellum in "Never Alone," according to iTunes.
Tickets are priced starting at $26 for the general public, but students with a valid OCCC student ID, can get in free.
Students can bring their student IDs to the box office in the VPAC theater atrium in advance of the concert to get two free tickets, which are available now.
Students also can also pick up tickets the night of the performance with their Student IDs.
For more information, or to purchase tickets visit www.occc.edu/pas or contact the box office at (405) 682-7579.