You've Been Matched: An Online Dating Story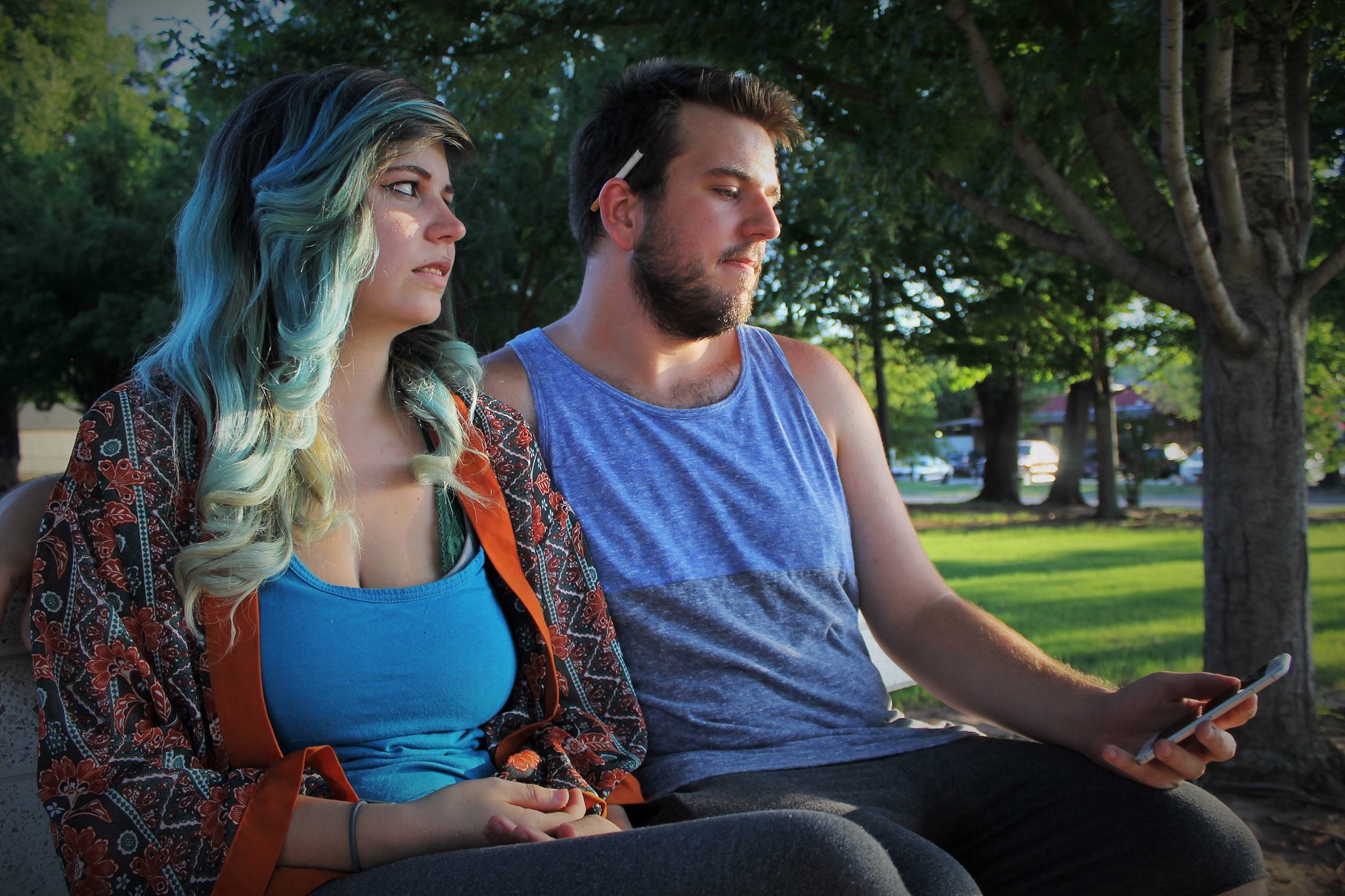 The first online dating site, Match.com, launched in 1995, and after that technology and relationships took off.
In fact, statistics show that, in 2016 nearly 50 million people have used or are using dating apps. Compared to the 321.4 million who live in the United States, dating apps have taken the ideas of modern age dating into uncharted territory.
Of course, dating was never a simple thing.
Smartphone applications such as Tinder and Plenty of Fish, also known as POF, focus on all types of sexual orientation. While Grindr is primarily for the gay community, as of today there is not a single  dating app exclusively used for lesbians.
These apps have become available in an age where time is precious, attention is scattered and people crave anything to make themselves feel as though they were never alone in the first place.
That's where the makers of these apps come into play. It's people like the 29 year-old Tinder CEO and co-founder Sean Rad who saw this desperate need and decided to make a profit.
"It's the dating app that's captured the mood of a time-starved and attention-poor generation," Rad said. "What could be simpler than the swipe of a finger to show you're interested in someone?"
Not everyone is okay with the way traditional dating operates. Many people with social anxiety dread the idea of going somewhere unfamiliar, much less attempting to speak to someone.
Eliminating the middleman that traditional dating offers has allowed for busy, unsure college students to use apps such as Tinder, POF and Bumble.
College students use these apps to contact each other and meet people they may otherwise not be able to connect with. Apps are the product of globalization in the sense that they eliminate barriers found in the traditional dating world.
Raye Leonard, a 22 year-old Marketing and Communications Coordinator for the University of Tulsa, knows what it's like to be in an unfamiliar land. In 2015, Leonard decided she would travel to Prague. While there, she downloaded Tinder.
"My coworkers were super nice but there was a bit of a language barrier sometimes," she said. "I downloaded Tinder honestly just to meet people so I would have someone to hang out with, maybe show me around."
Raye was matched with a Swedish man named Axel.
"After a few please-don't-be-a-serial-killer jokes and screenshotting his information to send to my roommate in case he actually was a serial killer, I set off. He lived in Zizkov, an up and coming part of the city, and we ended up meeting at some Czech restaurant."
The pair clicked. Leonard said it was strange to feel so connected to someone.
"It's a feeling usually reserved for those old stories your grandfather tells you," she said. "You know–the time he stumbled into a swingin', happenin' place and saw the woman he was going to marry like the cherubs themselves told him personally."
The pair had a second date in a Hawaiian-themed tiki bar in Central Europe.
"The two of us were from different worlds, in this strange, tiny Hawaiian island in Europe, brought together through an app. It was kind of magical," she said.
As the summer began to wind down, Leonard and her date watched Patrick Swayze's classic performance in Dirty Dancing. Unfortunately, Axel would had to leave again for Stockholm for his summer break.
Leonard's story is one string in a tapestry of both good and bad experiences with dating apps. As companies that promoted dating and open sexuality became more public, the concept arose that these services are used only for anonymous sex.
According to Pew Research 23 percent of Americans agree with the statement that "people who use online dating sites are desperate." This style of thinking promotes a stigma that it's almost shameful or shady to meet someone online.
Dating, in general, can be a terrifying experience.
Take Jennifer Goodner, for example.
On June 25 of this year, Jennifer married her fiance' Timothy Bohannan. However, Goodner's experiences with dating online began when she was 19 and only lasted a few months.
"My only experiences with online dating have been terrible," she said. "I ended up on a date with someone who seemed great online and then came to the date high on meth. Then there was a guy who I had a lot in common with who began stalking me after our first date and I had to get a restraining order against him."
Goodner said that her last date was with a man she assumed was a gentleman. By the end of the night, he had molested her.
She gave up on online dating after that. In 2015, Goodner met her future husband at karaoke.
Goodner urged those using dating apps to "be very careful and always meet up in a well-populated area with an easy way out. Make sure at least one person knows who you are with and where you are going just in case anything happens."
Critics of online dating have provided statistics supporting traditional dating taking precedence over online dating.
According to Psychology Today, a total of 53 percent of people have admitted to lying on their online dating profile. In the same article, it was reported that women lie more than men, with most of the lies being about their looks.
Brittany McPhail wasn't used to the usual scene when it came to dating. Growing up in Yukon, McPhail dated throughout high school until she had her first child, a boy named Jude. As a single mother, she tried her hand at online dating.
"I was having a hard time with dating so I took to online as a way to kind of get it out there right away what I was looking for and that, first and foremost, I was a single mom," McPhail said.
McPhail was on OkCupid and living in Edmond when she got into contact with the man would would become her husband, Malachi. The only snag in the plans was that, through faulty settings, it paired the two together as a match.
Even though Malachi lived in Lawton at the time.
"I thought he was cute and seemed intelligent in his profile, not just out for a hookup or whatever," McPhail said. "We hit it off right away and we haven't went a day without talking to each other since it was Halloween 2013."
Brittany continued on by saying that, after only three days of talking in person, the two knew they would end up getting married. About five months later, Brittany, Malachi and Jude got their own apartment.
On December 13, 2014, Malachi proposed.
Between the proposal and the wedding, Brittany gave birth to her second child, Annabelle. Their wedding anniversary is April 8.
Today Brittany and Malachi own a home in Ardmore. Brittany has become a stay-at-home mom for her two children while Malachi works for McElroy Truck Lines.
For Brittany, both the traditional style of dating and its technological sibling work.
"Why not do both?" she said. "In this age of technology, and with not much free time, online dating is a really handy way to meet people.If you're looking for a serious relationship, you're probably not going to find one in a bar. You don't accidently knock over a display in the supermarket and look up into the eyes of Prince Charming and live happily ever after."
Dating apps, whether you agree or disagree with them, have revolutionized the landscape of romantic interactions.
And whether you like using technology or not, the app does not mean the death of traditional dating, it's just an addition.