You Asked For It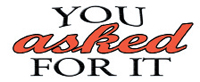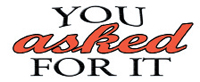 Q: If the number on my parking decal has faded due to the sun, do I need to get a new one?
A: "Not by policy. However, if you can no longer see the decal or read the number, it's a good idea to obtain a new decal so that if the situation arises, we can contact you in regards to your vehicle. New decals can be obtained for free in [Records and Graduation Services]."
—Sgt. Larry Lundy
OCCC Safety and Security
Q: Where is the Bursar's office? What do they do?
A: The Bursar's office is located in the Main Building on the first floor in the hallway by the cafeteria. Their office hours are Monday 8 a.m. a.m. to 8 p.m., Tuesday and Wednesday 8 a.m. to 6 p.m., Thursday 11:30 a.m. to 6 p.m. and Friday 8 a.m. to 5 p.m. At the Bursars office, students can make payments to their student account for tuition and other expenses at the college, as well as add money to their Higher One account.
—Sara Hill
Bursar Cashier
Q: When can I sell my books back?
A: Book buy back is Dec. 13 through 20 excluding the Dec. 19. Students can get up to 50 percent back of the purchase price of the book depending on access codes and supplemental materials.
—Brenda Reinke
Director of Campus Bookstore
Q: How do I receive academic forgiveness?
A: Academic forgiveness can be granted no more than four times throughout your career at OCCC. It must be submitted after one completes the class the second time and will replace a "D" or "F" although your GPA will still reflect the lower grade.
—OCCC College Handbook