You Asked For It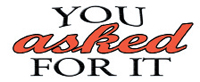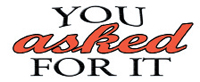 Q: What is the safest area on campus in case of a tornado emergency?
A: No location on OCCC's campus is a designated shelter — but there are "safer areas" on the campus that are identified by a green sign. Of those, the safest area could be considered the Horseshoe Area.
—Lisa Teel
Director of Emergency Planning
Q: Do the Testing Center's hours change during the summer semester?
A: The Testing Center is closed on Saturdays during the summer — which is every Saturday between May 19 and Aug. 11.
—Jim Ellis
Director of Testing and Assessment
Q.:What is the last day for students to enroll in summer classes?
A.: Students can enroll for the summer semester up to two days after the semester begins which would be June 5.

—Records Office
Q.:When will the college be repairing the scrolling message sign on the billboard at SW 77th and May? What is the expected cost?
A: It will cost OCCC $20,000 to rebuild the sign with new LED segments. OCCC attempted to fix the sign, but the technology was outdated. it will be repaired in two to three months.
—Paula Gower
Marketing and Public Relations Director
Q:When will OCCC replace the new restroom signs that are missing a required apostrophe? They read MENS RESTROOM and WOMENS RESTROOM. How much will it cost?
A: We developed a project for campus signage. The campus project signage had certain specifications and review processes. The review process of how the signs were to be developed, where they are to be placed, what they are to say — all of those things have been reviewed. The issue with the [apostrophes] on the restroom was not addressed in the printing of those inserts. So it was an oversight on the part of the contractor which they are making corrections to and they will change out those inserts when they are received from their provider at no cost.

—J.B Messer
Director of Facilities Management