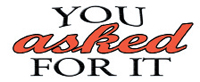 Q: Why do the Internet browsers open new windows instead of new tabs?
A: If you right click on a link and select 'open as a new tab,' it will open as a new tab…by default, if it doesn't want to replace the webpage, the normal operation is to create a new window. At the time [Internet Explorer] was developed, none of the browsers had tabs."
—Jonathan Overholt
SQL Server Administrator
Q: Will OCCC ever have year round sports?
A: No university has year-round sports. They just offer different sports throughout the year. OCCC does offer intramurals to students. OCCC has not focused on sports because it's not part of the academic vision."
—Eric Watson
Sport and Recreation Specialist
Q: Will OCCC ever become a full university, on the scale of OU, UCO, or OSU?
A: The short answer is the OCCC will remain a two-year, associate-degree granting college well into the future. OCCC is committed to its current mission as a community college — affordable, accessible, and high quality courses at the freshman and sophomore levels. The costs to the state to change OCCC into a university would be a significant hurdle and—with UCO and OU very close, both of which are state funded universities—some would argue that another state-funded university in central Oklahoma is not necessary.
—Paul Sechrist, OCCC President