You Asked For It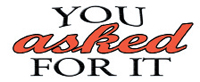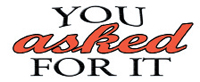 Q: How does a student get a work study related job?
A: "We have around 230 jobs. Sometimes getting a work study job requires a good résumé, good cover letter, (and) attaching the proper files when applying. It certainly does not hurt to go in and talk to the person employing. You will need a letter from financial aid to apply for a work study job. Applying to a job in your field of study or you having prior experience with helps. To apply for a work study job go to occc.edu and use the jobs tab. Click on employment opportunities and use the search postings for student employment."
—Judi McGee
Employment Services Coordinator
Q: How long can a library book be checked out?
A: "You can keep the book for up to two weeks. You can renew it twice. There are no late fees as long as the book is returned in a reasonable amount of time."
—Monica Carlyle
Lead Library Circulation assistant