Yelp helps users locate area eateries
Newcomers like me who have been in America for just a short time can have problems finding some good and appropriate restaurants or hanging-out places for the weekend.
During my first four months in Oklahoma, I went over and over again to the same two restaurants which are close to my apartment because I did not want to try new places where I did not know about its food or prices. I also just did not know any other places to go.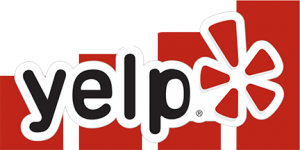 Luckily, my problem was solved after one of my friends introduced me to a search app called Yelp. He told me that even some Americans have the same issue I have as well and use the app.
Yelp is smartly designed for users to look for any kind of restaurant they want to go, in many criteria such as price, food styles and location. Furthermore, if you already know the name of the restaurant, you just simply type the name on the search bar and Yelp will provide exactly the address, direction, phone number and opening hours of the restaurant for you.
With this app, users are able to consider their choices based on reviews left by former customers. These comments are usually about how the food tastes, how good the service is and how many stars they would rate the restaurant. Sometimes, images of the restaurant are included too.
Most of the comments on Yelp are reliable and trustworthy.
Sometimes, however, I suspect there are restaurant employees (especially new restaurants) hired to create fake accounts and write only good things about the restaurant.
Nonetheless, after using Yelp, I knew many more good places to hang out, even if some of them are unknown by my classmates who are the locals here. I think everyone should give it a try.
One more aspect I enjoy about Yelp is whenever I search for the place, it shows me the distance between my current location to the restaurant.
Yelp is very easy to download, it's fast and takes very little storage space on your device.
And it is free.
All you have to do after downloading is to create an account and start using it.
Rating: B+