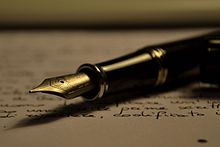 The student College Poets and Writers Club held a meet and greet at their weekly meeting from noon until 12:50 p.m. Monday, in room 1X5 in the Main Building.
"We are trying to promote our club to let people know we're here and gladly welcoming new members," English Professor Chris Verschage said.
Verschage said he is also the club's faculty advisers.
"We just want to reiterate the point that its for all different kinds of writers and we share writing, we critique writing, we support writing," Lydia Rucker said, communications lab assistant and another club faculty adviser.
"If you have a love of writing, this is the club you want to sign up for," Mariah Rivera said, visual arts major and the club's president.
For those interested in joining, contact Verschage at cverschage@occc.edu, Rucker at lrucker@occc.edu, or attend next week's meeting.
To contact Sarah Hussain, email editor@occc.edu.