Winner winner, chicken chili dinner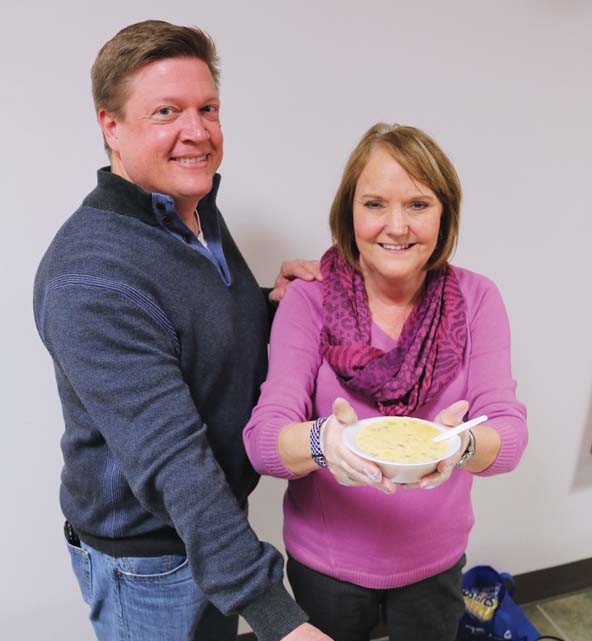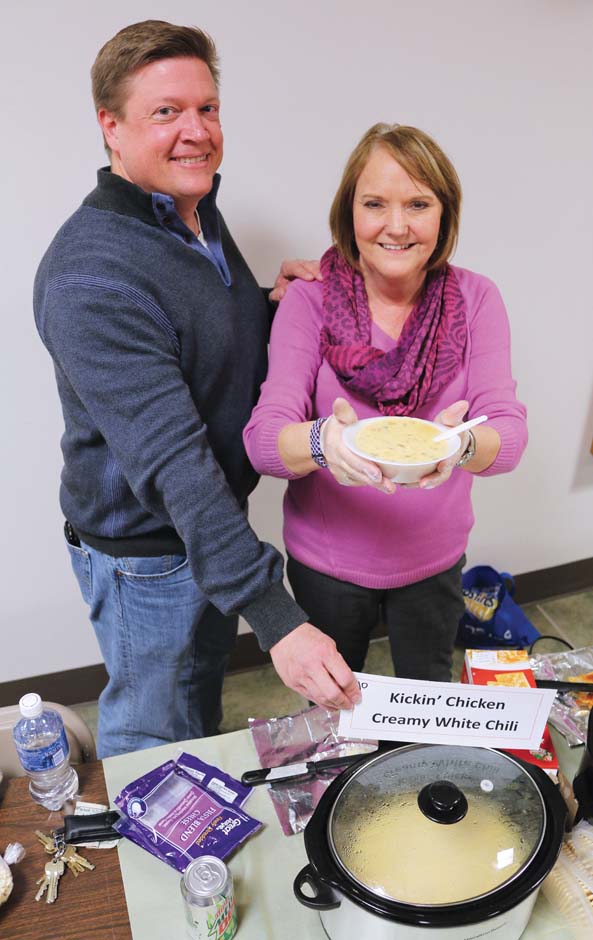 The new champion chili cook at OCCC is …
Professor Reeca Young, program director for the Occupational Therapy Assistant program. Young won for her Kickin' Chicken Creamy White Chili.
The annual chili cook-off is sponsored by the Faculty Association as a fundraiser for student scholarships. It was held Feb. 3 just outside the general dining area on campus.
"Incredibly successful" is how Librarian Tricia Sweany described the event. She is a member of the FA Scholarship Committee and co-chaired the event. The exact amount raised was $1,128.74, which surpassed expectations.
This time around, competition was as fierce as it was delicious. Ten entries were made available, with humorous names such as "The Force Awakens" and "Not Bob's Chili."
The crowd favorite, it seemed, was the latter, as it sold out fast, said Librarian Ann Raia, the other event co-chair.
When the winners were announced, Young expressed her surprise at taking first place.
"I was shocked, honored, and excited to hear I had won," she said "All of the entries smelled and looked delicious!
"My recipe was a combination of a couple I found through searching the Internet, and tweaked a little to my family's particular taste preferences."
Second place was awarded to Professor Jeremy Fineman for his Four Day Chili, a spicy vegetarian concoction. Fineman teaches art.
"The origin of the recipe is made up as I go," Fineman said in an email. "I always cook a vegetarian chili, so I experiment with different veggies, tasting along the way and adding more spices when necessary.
"I was surprised to win, as I thought most people fancy a meat-based chili."
Third place was awarded to biology Professor Raul Ramirez and his Spicy Beer Chili. The winners unseated the perennial chili champion, physics Professor Tad Thurston, who served as a cook-off judge this year.
The hallways were jam packed on cook-off day, drawn by the enticing aromas of homemade pots of chili that complemented a brisk cool day, full of sunshine. Student volunteers from history Professor Jeff Carlisle's class served customers hot dogs, chili and baked goods, all donated by faculty and staff.
Carlisle chairs the FA Scholarship Committee.
Sweany recalls her initial reaction to the good sales: "Whoo-hoo!"
Sweany said usually they can expect anywhere from $600 to $700 raised on food, with other events from the past, such as a silent auction, adding to the total. This time, their expectations were nearly doubled.
"We're happy with that," Sweany said. "I think it's the most we've made on food."
For more information, contact Raia at ann.f.raia@occc.edu or Sweany at
tricia.l.sweany@occc.edu.