What'chu Talkin' 'Bout, Willis?: Ibaka over Harden?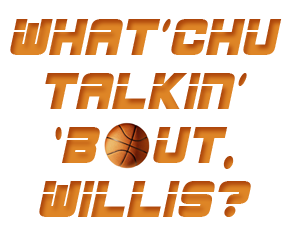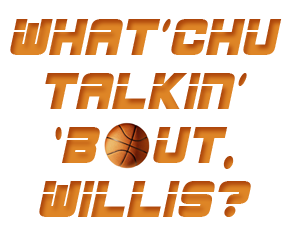 On last Saturday, the Oklahoma City Thunder announced that they have reached an agreement with Serge Ibaka for four years, equalling $48 million dollars. Of course this raises questions with Thunder fans who wonder if this move will harm the possibility of keeping the talented sixth-man, James Harden.
If I am a Thunder fan, I am getting a little worried that Harden departing is becoming more likely each and everyday. Harden is a coveted player around the NBA. He is a scorer, but has the rare ability to also make inferior teammates better. Harden hurt his chances to get a huge contract due to his utter collapse in the '12 Finals. The Thunder have followed the Spurs philosophy; that they refuse to reach or even get close to a luxury tax. If Harden asks for what experts think he will, the Thunder will be getting close.
I like Ibaka but I believe you can find another Ibaka before you find another Harden. Ibaka got robbed for the Defensive Player of the Year this year, yes. But he is not a great defender. He blocks shots but he is not good in one-on-one scenarios. Good examples include Ibaka vs Dirk in the '11 Playoffs, Duncan in the '11 playoffs and Bosh in the '12 Finals. Ibaka's lack of experience is exposed when guarding savvy offense players. Though his mid-range has vastly improved, he still can only be counted on for about ten points a game if that. There is a reason Scott Brooks (and even his Olympic coach in Spain) did not play him down the stretch of important ball games. Locking up Ibaka first I believe was a mistake.
Harden is the third best shooting guard in the League and he still has room to improve. Sure there are plenty of guards out there you could acquire who could jack up ten-to-fifteen shots a game, but thats why you have Westbrook. Harden brings a special factor to your team that no else in the League has. A playmaker who can make players better and can get to the free throw line at will. Harden should have been priority number one. Athletic big men who can shoot jump shots are becoming more and more common in this day and age. But what is not common is a player who knows he could score 25 points, but for the betterment of his team decides to help make his teammates better.
Disclaimer: The opinions and views expressed in this blog are the opinions of Brandon Willis and do not reflect the opinions or views of any other Pioneer employees.
To contact Brandon Willis, email onlinewriter@occc.edu.