What'chu Talkin' 'Bout, Willis?: Harden is the OKC Thunder's best 'basketball' player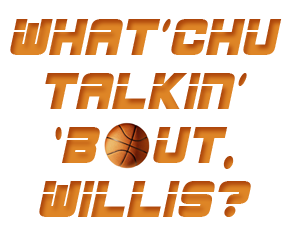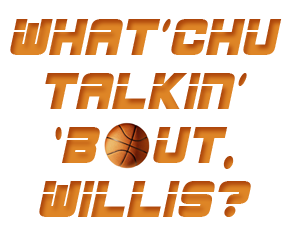 For those who were shocked by reading this headline, please let me explain myself.
When I say "basketball" I mean pure skill and feel for the game. Kevin Durant and Russell Westbrook are by far the most talented players on the team but skill-wise it would be hard to find anyone better than "The Beard."
James Harden is the third best shooting guard in the League and he is closing fast.
Harden didn't make his name in the NBA by having freakish athleticism or by overpowering his opponents.
Harden got to this point in his career because of his smooth skills.
Lets just go down the line: Right hand? Check. Left hand? Of course. Dribble Pull-up? Check. Euro Step? Might be the best in the league along with Manu. Crossover? Check. Pass Accuracy? Check.
I could go on and on with his overwhelming check list of skill set. OKC has the luxury of bringing the third best shooting guard off the bench. Just think about that for a second.
Harden's feel for the game is impeccable and down right smooth. The feel for when to make the pass and when to shoot is a gift.
The feel for what angle to take off of Collison's ball screen and to know how to manipulate his body to draw fouls on opposing big men is amazing.
Inside the Basketball community, there are more coaches impressed with Harden than with KD or Russell.
Not saying they didn't work hard to get where they are, but KD and Russ have God-given abilities that are easily apparent.
If God just randomly took away KD's jumper and scoring ability, I believe Kevin would still be in the NBA because of his combination of size and athleticism. If the same was to happen to Russ, I believe he would still be in the NBA because of his rare athleticism at his position. I cannot say the same about Harden. If God took away Harden's skill set would he be able to make it in the NBA?
Harden's playmaking ability is what makes him a likable guy to play with. Harden makes his teammates better.
The Thunder second unit would be mediocre but with Harden's ability to score and draw defenders it enhances his teammates' game and let's them relax and do what they do best.
Rather its Collison rolling off the Pick N' Roll and getting a dunk or D.Cook and Fisher spotting up on the wings for a three pointer.
In the Western Conference Finals against the Spurs, Harden is averaging 19 points five rebounds four assists and shooting 50% from the field. Harden is also shooting 42% from three and averaging 12 shots a game. Harden is averaging 31 minutes per game in the playoffs and just think if he was playing 38 minutes.
If the Thunder can make the NBA finals, Harden is going to be a huge X factor and will have a huge mismatch vs either the Celtics or the Heat. Celtics Ray Allen or Marquis Daniels would guard Harden which is a huge advantage for OKC. The Heat would have to put Chalmers, Miller, or Battier assuming that they try to stop Russell Westbrook with Dwayne Wade. Harden needs to be aggressive and really take advantage of the weakness of either team.
James Harden is the best "Basketball" player on the Thunder and the scary thing is that he is only 22 years old.
Disclaimer: The opinions and views expressed in this blog are the opinions of Brandon Willis and do not reflect the opinions or views of any other Pioneer employees.
To contact Brandon Willis, email onlinewriter@occc.edu.