'Whad'Ya Know?' quiz show coming to campus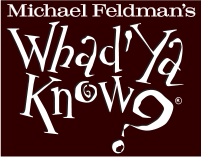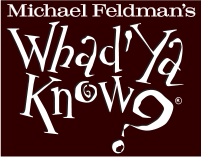 Michael Feldman's live radio show "Whad'Ya Know?" is set to take the stage of OCCC's Visual and Performing Arts Center at 10 a.m. Saturday, Oct. 25.
"Whad'Ya Know?" is a quiz show that has been broadcast since 1985. The show centers on comedy, trivia, audience participation, and a little bit of actual news.
"[Michael Feldman] has lots of audience interaction … so people will come on stage and participate," said Lemuel Bardeguez, director of Cultural Programs. "There will be guest appearances and there's music."
All $45 tickets are already sold out, Bardeguez said, but there are still $35 and $25 tickets available.
"Whad'Ya Know?" show manager Chris Majchrzak compared the show to late night talk shows. Callers phone in from different places around the country to star on the show and participate in the quizzes, Majchrzak said. This creates an interesting aspect of the show.
KGOU General Manager Karen Holp said she is a big fan,
"I think it is one of the funniest, most intelligent public radio programs there is," she said.
Holp remarked that she has been a listener to "Whad'Ya Know?" since she became general manager in 1988.
"I think that it is a show that does appeal to younger folks because it's not dry," Holp said. "I mean … some people think that radio programs are dry and boring, … Michael's show is just fun."
The last time KGOU brought Michael Feldman's "Whad'Ya Know?" to Oklahoma was in 1993.
"We brought [the show] … to Norman back in April of 1993 and the house sold out," Holp said. "We're looking for a big crowd to enjoy the show."
Tickets can be bought at OCCC's Online Box Office or in the actual box office in the Visual and Performing Arts Center or by calling 405-682-7579.
Because "Whad'Ya Know" is a live show, audience members are encouraged to arrive at least 30 minutes early.
The show will run from 10 a.m. to noon.
Until the Oct. 25, you can listen to Michael Feldman's "Whad'Ya Know?" radio show from 10 a.m. to noon Saturdays on Oklahoma City's KROU public radio station at 105.7 FM or on KGOU at 106.3 FM.