Weather School will blow through campus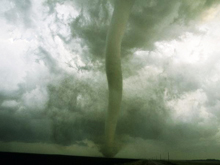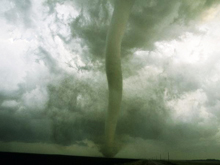 WeatherSchool is making its way to OCCC from 10:30 a.m. to 11:30 a.m. on March 30 in the General Dining area.
Lisa Teel, Emergency Planning and Risk Management director, said that anyone can attend this event.
"There is no pre-registration and it is free to staff, students and community members," she said.
David Payne
According to Teel, KFOR Channel 4 offers WeatherSchool.
"Meteorologist David Payne will be here and he will talk about the upcoming severe weather period [tornado season], what makes a tornado (and) why we have so many tornadoes in Oklahoma along with other weather information," she said.
Payne usually brings a video of tornadoes he has chased and will answer questions from the audience,Teel said.
Teel said OCCC is involved with WeatherSchool for various reasons.
"OCCC staff is required to do quarterly health and safety training," Teel said.
"By attending this training and signing the attendance sheets that will be available, staff will get credit for fourth quarter health and safety training."
According to Teel, the information provided is a good reminder of what to do during severe weather and also helps individuals who may be new to Oklahoma who are not familiar with tornadoes, what precautionary steps to take to protect life and property.
"I've lived in Oklahoma my whole life, but it never hurts to attend these kinds of things," said Jake Blocker, advertising major.
"I think it could be beneficial."
For more information on the upcoming WeatherSchool, contact Emergency Planning and Risk Management at 405-682-1611, ext. 7148.
To contact Sarah Hussain, email seniorwriter@occc.edu.