Warning: Financial Aid scam targets students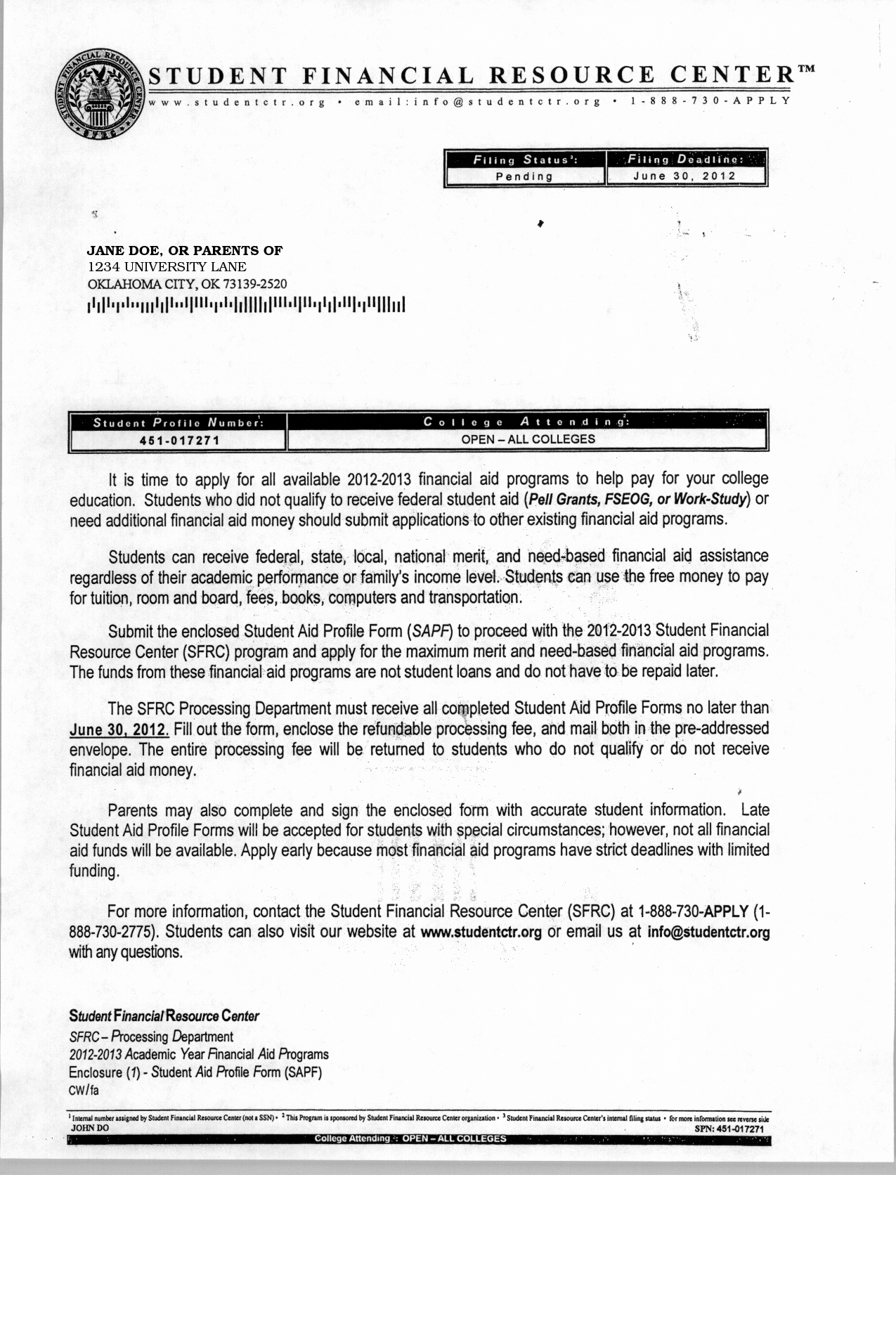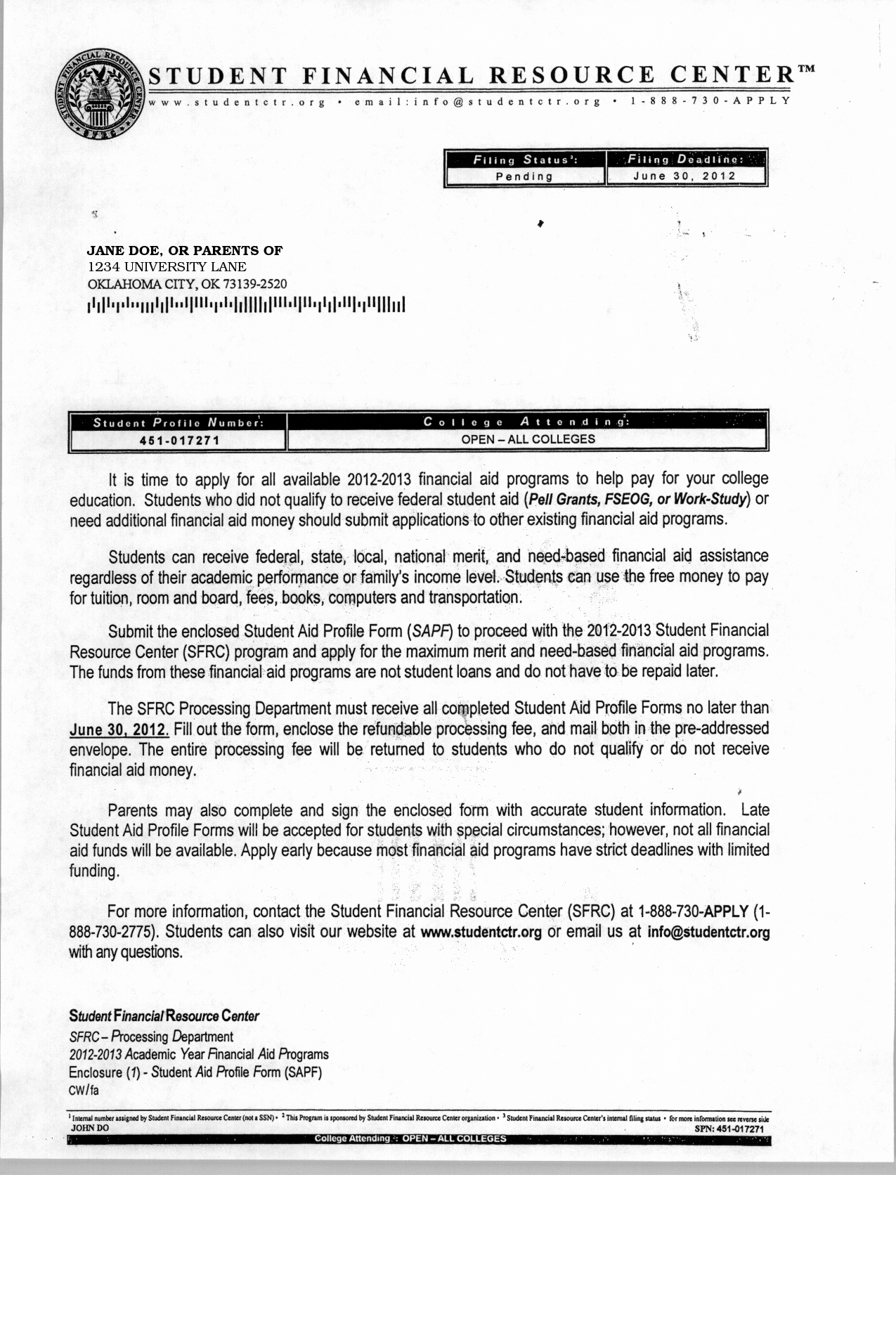 Click here for an enlarged version of the circulating scam.
A recent scam targeting current and prospective students in search of financial aid has college officials concerned, said Financial Aid Assistant Director Linette McMurtrey.
McMurtrey said the official-looking document from an organization called the Student Financial Resource Center has been popping up in mailboxes nationwide, including in those of some OCCC students.
The letter states students can fill out the enclosed forms to apply for the "maximum merit and need-based (scholarship) programs" available.
"They use a symbol like the U.S. Department of Education and use similar terminology," she said. "It looks and feels legitimate."
However, the organization also requests an enclosed "processing fee" of $59, which McMurtrey said, is a tell-tale sign of a scam.
"Students can get information about, and apply for, all of those scholarships for free," she said. "We don't want our students paying for services available to them for free."
McMurtrey said an increase in scams usually occurs around this time of year, due to the upcoming fall semester.
"It's that time of year," she said. "The 2012-2013 year is starting up and that's when people start filing for financial aid and filling out scholarships."
McMurtrey said she is unaware how companies receive students' names and contact information.
She encourages students who receive something that appears to be a scam to alert Financial Aid immediately.
"We like to be informed of these things," she said. "That way, we can send out emails to students alerting them of the situation."
Besides suspicious costs, McMurtrey said, there are other ways to spot legitimate opportunities from false ones.
She said official financial aid information or scholarship information from OCCC will "always" include the "@occc.edu" suffix if sent via email, or the college's name and emblem if received through physical mail.
McMurtrey said, students who are unsure about the validity of information can bring a physical copy to the Financial Aid office or forward suspicious emails to financialaid@occc.edu.
For more information regarding financial aid or scholarship opportunities, contact Financial Aid at 405-682-7525.
To contact Whitney Knight, email onlineeditor@occc.edu.