VPAC wins best entertainment venue award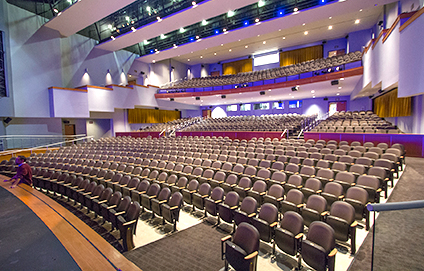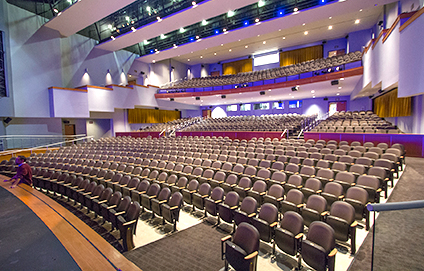 OCCC's Visual and Performing Arts Center was recognized as the best entertainment venue of 2015 by Moore Monthly magazine's Best of Moore & South Oklahoma City awards.
The voting was done online by thousands of people through the magazine's website.The VPAC competed with other venues in Moore, including the Heydey Entertainment and the Orr Family Farm.
"This win is another indication that OCCC is making a significant and noticeable impact in our community," said Director of Cultural Programs Lemuel Bardeguez.
The win also shows the willingness of the community to keep coming back to the theatre. "They're the reason we won," said OCCC Performing Arts Series Coordinator Linda Bosteels.
"This is the VPAC's inaugural season," said Bosteels, "so it's huge to have already won an award.
For more information about the VPAC, go to www.occc.edu/venue/vpac-theater.html, or call Lemuel Bardiguez at lbardeguez@occc.edu.  For more on the Moore Daily, go to http://www.themooredaily.com.
To contact Spencer Grant, email onlinewriter@occc.edu