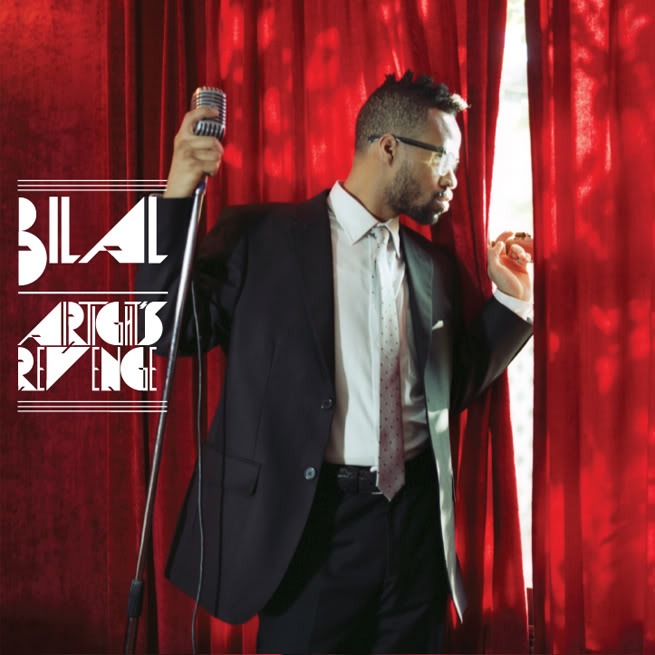 Philly neo-soul singer Bilal released his most current album, "Airtight's Revenge," last September.
While possessing many vocal ranges, Bilal sometimes puts his listeners in the mind of modern-day Prince, but incorporates his own style without sounding like a wannabe.
Many times Bilal is placed in the neo-soul genre, but he also infuses rock, pop, reggae, and even heavy metal into his music.
This ability to combine many different genres of music — often on the same CD — has made Bilal a craved-after artist.
The first track, "Cake and Eat it Too", has a catchy eclectic beat with a jazz club vibe.
Track four, "Flying," is epic Bilal. The song has many musical changes as well as vocal ones from sweet to almost satanic as he changes his voice to a deep baratone.
Track 10 "Who Are You" starts out sounding like a country and western song sung by a black man. Bilal sings this song so well it would make Charlie Pride proud if he were still alive.
Bilal has been missing in action from the music scene for almost 10 years.
In an interview with XXL Magazine, he said the main reason for the hiatus was due to his second album "Love for Sale" getting bootlegged and hitting the Internet.
Despite having been out of sight for a decade, he received two Grammy nominations in 2011, one for "All Matter," and the other for "Little One."
"Little One" is a song Bilal wrote for his autistic young son.
Although "Airtight's Revenge" is influenced by Bilal's trademark of being different, he successfully makes sure it sounds nothing like his previous albums.
For newbies of Bilal music, be sure to check out "First Born Second" and his unreleased album "Love for Sale" which can be found online.
Rating: A+