View from the President's Office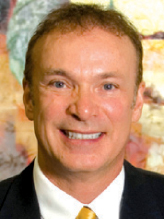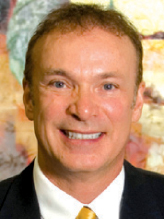 The snow storms and bitterly cold temperatures that we experienced early in the semester are difficult to imagine now that the weather is warm and sunny, enrollment is under way for the summer and fall semesters, and commencement will be held in just a few weeks. Time does go on.
It also would appear that the financial meltdown we experienced over two years ago is now beginning to show signs of recovery — more jobs being created and fewer people unemployed.
However, without federal stimulus funds and a depleted state rainy day fund, the full impact of the historic downturn in the economy will now be realized here in Oklahoma as we plan for the next year's budget, which begins on July 1, 2011.
It is estimated that the shortfall in revenue for the state of Oklahoma for next year is about $500 million. OCCC, as a state-supported college, will likely experience a cut in funding from the state, along with all functions of state government. While the exact amount of the reduction in funding has not yet been determined, the reduction may range from 5 percent to 10 percent.
OCCC has worked to prepare for this coming year. It has not been without some sacrifice. Departments have been asked to do more with less funding. Students have had to pick up a greater share of the cost of attendance through tuition increases to make up for the loss of state revenue. Everyone — from faculty and staff to our students — has stepped up to work through these financially challenging times. I thank all of you.
Like the weather, the future is difficult to predict. However, I am optimistic that this next year will be the last in budget reductions. All of the signs would indicate that a year from now as we plan for the budget that begins in July 1, 2012, the state of Oklahoma should see an increase in available funds for the first time in several years, and therefore, an increase to OCCC. In the meantime, we will finish this semester and celebrate those who are graduating at commencement. Some of our students will enroll for upcoming semesters, some will move on to new jobs or enroll in a university — and time continues to go on.