Upward Bound students step out of comfort zone during workshop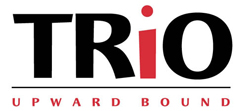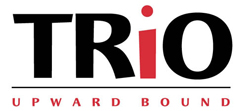 Students in the college's Upward Bound Program learned team-building skills during a one-day workshop June 18, said Carmela E. Pyle, program assistant director.
Upward Bound is a program that offers classes to high school students to increase academic skills and leadership development.
The students are able to earn up to $120 for their participation during the summer — $60 a month, Pyle said.
Students in the team-building workshop learned how to better interact with each other, Pyle said, and learned motivational and social skills to help them interact better with their peers.
John Nguyen, Upward Bound student, said he benefited from the program.
"It involved a lot of leadership, respect for one another and an overall fun experience," Nguyen said.
Certified coaches from Project Adventure ran the workshop, starting with icebreakers and moving up to more challenging activities, Pyle said.
"We're trying to get the students out of their comfort zone and cliques, she said. "We want them to start working more as a team."
The students said they enjoyed the workshop.
"We didn't really know each other, so we started off in a big group and interacted with each other," Nguyen said.
The event was exciting for the students, Pyle said.
"I liked the tag game we played, and the one where everybody held hands and stood in a circle, playing Have You Ever," Upward Bound student Eunice Luna said. "I'll do it again."
Nguyen said he's glad he participated.
"The workshop was a huge success for us, had us eager for more games and bonding opportunities," he said.