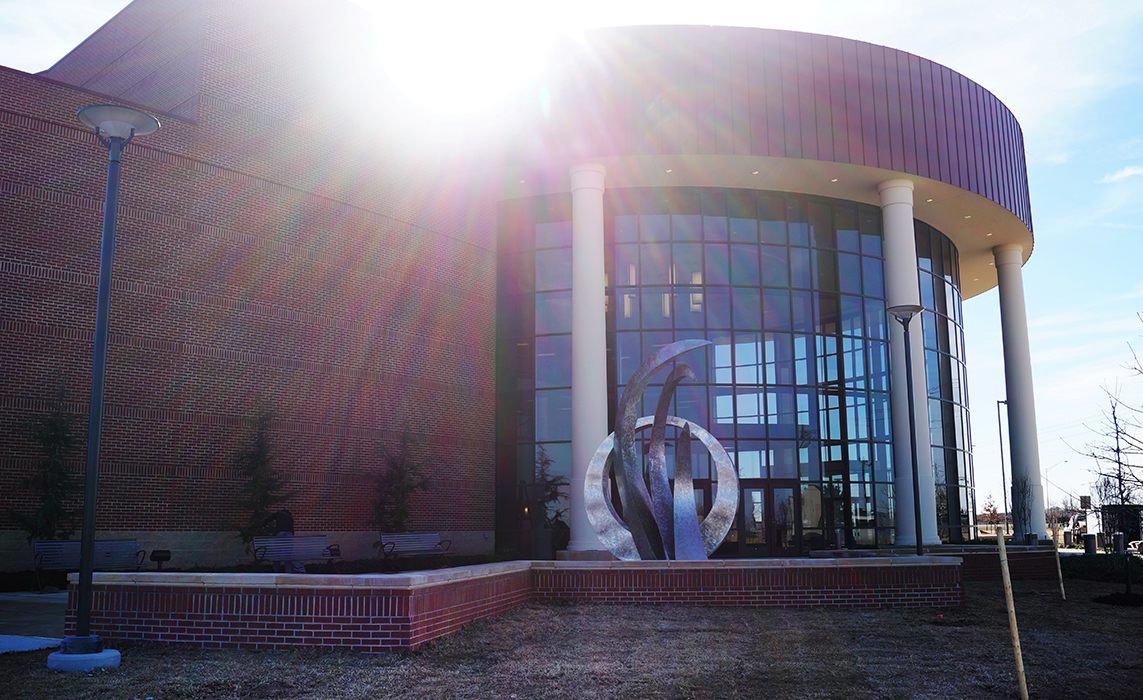 From ukulele music to shadow dancers, with a Country Music Award winning country artist thrown in, the next Performing Arts Series will offer a variety in the large theater on campus next year.
Cultural Performances Director, Lemuel Bardeguez, said he is excited to announce eight headlining acts that will be performing at Oklahoma City Community College in the upcoming 2014-2015 season.
The first performer arriving at the theater next year is one of the most highly acclaimed vocalists of our era, Sandi Patty. She is known for her songs "Via Dolorosa" and "Was It a Morning Like This."
Having extended her career through many different genres such as pop and gospel, the Grammy-award-winning, native Oklahoman's roots have always been in gospel music, Bardeguez said.
"There are many reasons why we chose to schedule Patty to open the season," said Bardeguez. "So many people like her."
Patty performs at 7:30 p.m., Tuesday September 16.
Next, country music artist Kathy Mattea will perform the evening of Thursday, Dec. 4. Mattea solidified herself into country music history in the early 1990s.
The two-time Country-Award-Winning female vocalist of the year will perform her world-famous Christmas album just in time for the Christmas season, Bardeguez said.
On January 23, OCCC will give nod to the ukulele orchestra. The New Zealand native Wellington International Ukulele Orchestra will perform.
"We are excited about the Wellington Orchestra because we believe the students will really enjoy them because of how current ukuleles are right now," Bardeguez said.
The Wellington Orchestra appeals to all ages and features a dozen orchestra members playing a variety of different ukuleles that will add to an unforgettable performance.
Rounding out the season is the Pilobolus Dance Theater. This group out of Connecticut natives has toured over 60 countries in the past decades, performing its trademark shadow dancing, Bardeguez said. Shadow dancing can be seen all over the Internet, he said. The Pilobolus group can be credited for pioneering the discipline.
"They have appeared on Oprah and have taken part in the Academy Awards for their famous shadow dancing," Bardeguez said, "They are truly a unique and modern form of dance."
Season tickets go up for sale at the end of this May, though the actual ticket prices have yet to be set, Bardeguez said.
"We hope to have two or three different price ranges for the season tickets," Bardeguez said.
For more information, contact Bardeguez at lbardeguez@occc.edu.