Photo by Robert Bolton
Fred and Sharon Goff save up all year for one massive night of fire and noise. To see more pictures from the show, click
here
.
The Fourth of July is always a day of celebration in the United States of America.
Independence Day has been celebrated for the last 221 years; since 1820 in Eastport, Maine.
Millions of people had massive meals surrounded by family and friends, watching the pretty colors and enjoying a national holiday, or raising a toast to the nation they all love.
In Newcastle, dozens of people went to Fred and Sharon Goff's house to enjoy the celebration which involves a very large cookout, and thousands of dollars worth of fireworks.
Between frisbee golf, a homemade cannon, and two moon bounces, everybody was entertained until the show started at 7 p.m.
Photo by Robert Bolton
One of the skybursts hit a bit of turbulence, and made this. To see more pictures from the show, click here.
After a short prayer, the show started with two massive fireballs from fireworks Fred and his close family made, and the show began.
Using road flares to light the fuses and cracking launch tubes they made several years ago, they launched rockets, mortars, and skyburst fireworks sending great towers of sparks hurtling skyward.
Massive bursts of flame and sparks lit the air for two hours, set to the tune of patriotic music, and a theme of togetherness.
The youngest among the viewers were frightened by the loud noises and bright lights, and a slightly older child started shouting about fire.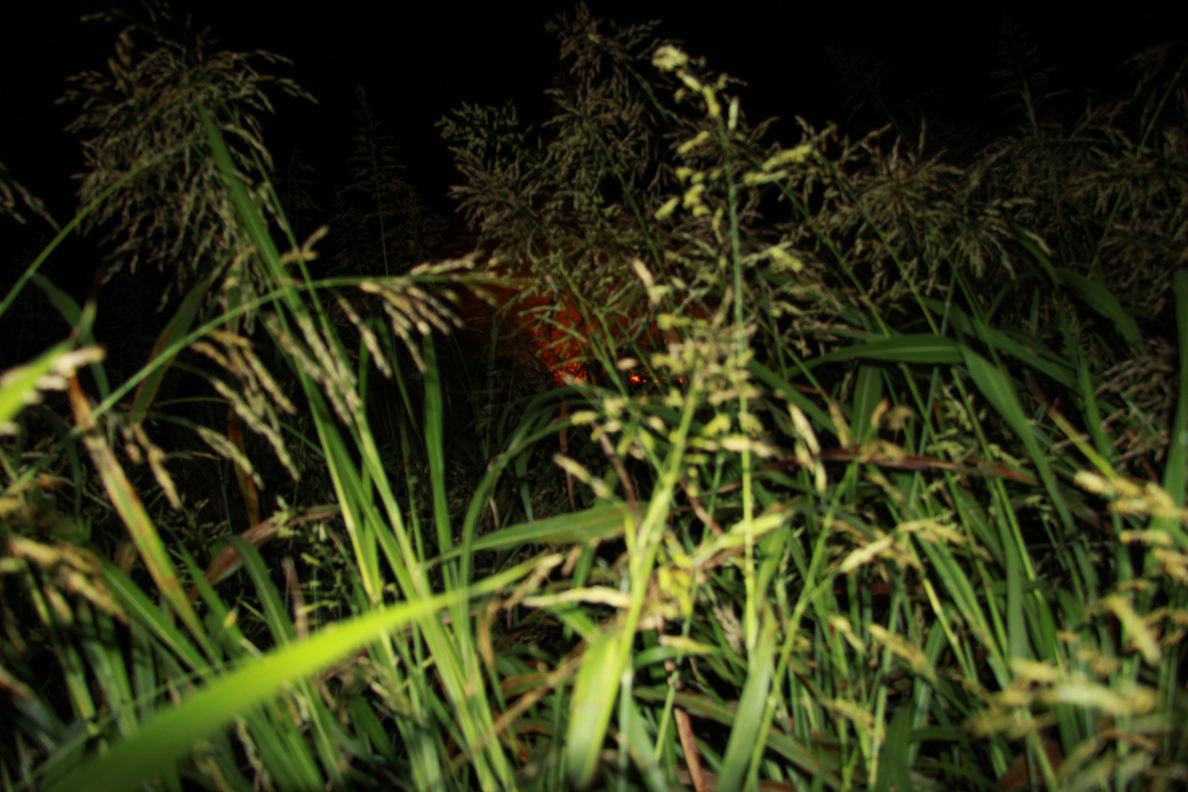 Photo by Robert Bolton
The end result because of some wind problems. To see more pictures from the show, click here.
"Call the fire department!," he cried to deaf ears, "Fire!"
Everybody else thought he was talking about the pyrotechnics, though 20 minutes later, a bright light in the distance brought the festivities to a screeching halt.
Less than half a mile away, a large fire had had started in the tall grass across the street.
Immediately, the show finished with the second set of controlled fireballs, and people scrambled with water hoses to make a fire barrier to prevent the destruction of their property.
The damage was undetermined, but a good time was had by all.
To contact Robert Bolton, email onlinewriter@occc.edu.