Cultural Arts Series ticket sale ends today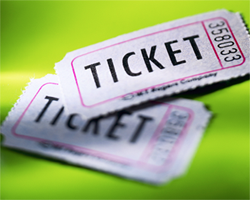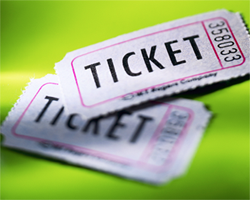 Today is the last day for students and faculty members to purchase discounted tickets for the 2010-2011 Cultural Arts Series.
Season tickets are 50 percent off until the end of today, said Scott Tigert, Cultural Programs assistant.
In addition, Tigert said, six- and four-ticket packages are also available for lesser discounts.
Single-showing tickets will be sold at full price, he said.
Scheduled performances:
• Sept. 28 — Wijeratne, Azmeh, Mayookh Trio
• Oct. 12 — Franc D'Ambrosio
• Nov. 9 — Alasdair Fraser and Natalie Haas
• Dec. 9 — It's a Wonderful Life: A Live Radio Play
• Jan. 18 — K.C. Clifford
• Feb. 8 — Trio Cavatina
• March 1 — Dallas Brass
• April 12 — Bearfoot
Tigert said the Cultural Arts Series features artists and performers from around the world.
Fall performances include a world jazz and contemporary group, "Phantom of the Opera" actor Franc D'Ambrosio, Scottish fiddle music and a Christmas radio play.
The spring season features an Oklahoma native's blend of country music and storytelling, chamber-style classical music, a mix of big band and classical brass instrumentals and a bluegrass group.
All performances will be held at 7 p.m. in the Bruce Owen Theater.
For more information or to order tickets, call the Cultural Programs office at 405-682-7576 or visit www.occc.edu/cas.
To contact Whitney Knight, email onlineeditor@occc.edu.