Tweeny band delivers on adult level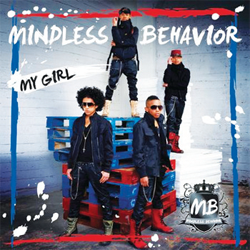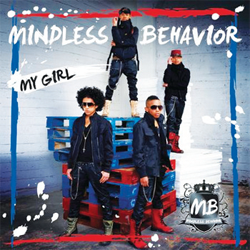 With almost every tween kid wanting to be a superstar, four 13-year-old boys wearing flashy clothes, and dancing and bucking around on stage, hoping to be the next big thing is not an uncommon sight to see these days.
Comprised of four talented little dudes Ray Ray, Prodigy, Princeton, and Roc Royal, Mindless Behavior is bringing back a lost art to the world of music and entertainment.
Mindless Behavior effortlessly blends superb dancing abilities with serious musical talent and are sure to be the next big thing.
With already a large and growing fan base, MB believes in giving more-than-eager fans a hot show.
The video to their now famous hit song "My Girl" is mind blowing and is more than overly hyper kids dancing around, attempting to sing to synthesizers and flashing lights.
They even team up with R&B sexy sensation Ciara for the remix to "My Girl."
"Ms. Right" is a beautiful song which can be played in the club or at a major chill session.
With so many of the songs today being put out by people who are only interested in booty calls, it is refreshing to hear about real love — even if it is sung by young pups.
The song "Number One Girl" is a club song but lyrically a love ballad and is what young people need to hear.
The group teamed up with famed hip-hop Producer Polow Da Don for their song "I Love You."
Unfortunately, Mindless Behavior's complete album has not been released yet, but there are a few of the tracks available on iTunes and CD Universe that would be a good investment.
Or, for the cheapskates, just log on to YouTube to get your Mindless Behavior on!
Mindless Behavior has several live performances from different venues posted online and these young tenders actually put on a damn good show.
I'm sure this CD will be a hit.
Rating: A+