Traveling with O-trip is all good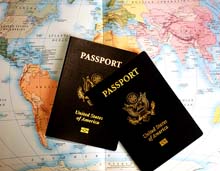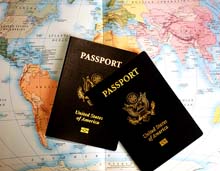 Summer is fast approaching. Along with almost everything else in my life, my summer plans are exceptionally full of procrastination.
Should I get lost on a cruise? Get burried in the sand on some overly crowded beach? Become a rotten vegetable with unlimited Netflix?
No matter which I pick, none can be quite on par with my last summer. New foods, new places, new friends and new types of fun can make any summer top the lists.
A study-abroad trip with Oklahoma Study Abroad gives students a break from the crazy, normal type of schooling, as well as a chance to meet new people and try new things.
Being able to go to a different country and learn about the culture, history and lifestyle overshadows any beer-soaked beach or cozy, evil couch any day. And, you get class credit.
I went to Italy last summer on a study-abroad trip so I speak from experience.
Not only does the trip give you an amazing experience, everything is already planned, booked and taken care of before you actually get there. If you're one of those people who is OK with the stress of all that planning, good for you. I'm not. Having all the big things, besides packing — taken care of — makes the experience just that much greater.
To add on to the stress-free no-planning-required, the guides on my trip were young, fun, and kept things interesting and exciting.
Usually, when traveling, everything has to be paid upfront. With the study-abroad program, students can make payments in the months leading up to the trip.
For someone who is on such a tight budget that I count every chicken nugget in the box to make sure I got what I paid for, that is a huge plus.
The Oklahoma Study Abroad program gives students the opportunity to go on a once-in-a-lifetime trip and shore up summer plans.
The people I went on my trip with became like family. The memories I brought back with me are some of my best ones. The experience I had was beyond anything I could have imagined.
I definitely cannot wait to travel via Oklahoma Study Abroad again and would suggest it to others who want to go on a grand adventure.
OCCC has trips to Paris and Normandy available now. To learn more, visit oklahomastudyabroad.com or call 405-549-3329.
Rating: A
To contact Katie Axtell, email communitywriter@occc.edu